Apple has reportedly "accidentally" misplaced an official image of its iPhone XS and iPhone XS Plus.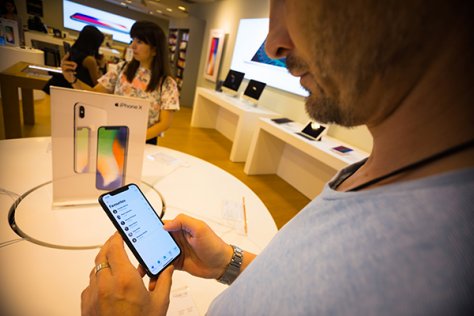 According to 9to5Mac, the new devices will be revealed on 12th September at the keynote event at the iPhone-maker's campus in Cupertino, California.
The event will introduce three new iPhones, and 9to5Mac has shared the first look at both new 5.8-inch and 6.5-inch OLED iPhones: the iPhone XS.
On Thursday the company invited journalists and analysts to the exclusive event. Apple's event invitation made heavy use of the color gold, fueling speculation on social media that the company plans to launch a gold-colored successor to the iPhone X, which was made available only in silver and gray last year.
Documents filed at the US Federal Communications Commission unsealed earlier this year showed Apple had sought approval for a gold version of its iPhone X, but it never released the colour.
Apple is also expected to unveil the new Watch Series 4 at the same media event. Stay tuned for more details in that space.
The company has for years released its new phone models in the second week of September, and often updates other product lines such as the Apple Watch at the event. The company has already given base-model iPads and some MacBook laptops an update this year.
Apple typically starts selling new iPhones a few weeks after launching them, in time for the holiday shopping season.