The coronavirus (COVID-19) pandemic has led to serious business challenges. With the long-term outlook of the crisis still highly uncertain, organisations are rapidly adapting to new and unprecedented ways to maintain their businesses, many of which have been compelled to embrace remote working.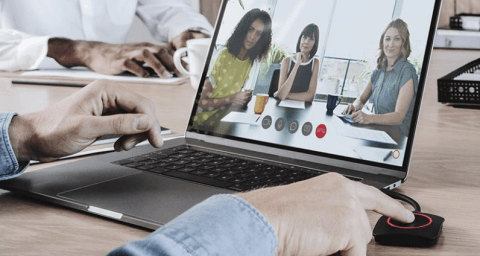 If implemented correctly and securely, remote working schemes can yield a range of benefits for both employers and employees. In a post-pandemic world, businesses will gain a better understanding of the benefits of having a remote structure. Many will most likely, want to adopt a hybrid approach that seamlessly mixes office-based work and home working as meeting rooms are still the place where decisions are taken, creativity bursts and real teamwork comes to life.
Join Barco's exclusive webinar on 12th May, 14:00 GST, to explore how technology can enable your organisation to create an immersive meeting room experience.
Barco's exclusive 45-minute virtual event will spotlight how ClickShare's wireless conferencing technology can deliver secure connections and provide immersive conferencing experiences to your workforce.
Whether remote working is the future for businesses is yet to be determined. However, industry experts predict that in a post-pandemic world we won't go back to 'normal,' instead, we will be moving towards 'a new normal.' Therefore, business and IT leaders need to be prepared with all the right tools to keep their workforce connected and productive.
To join Barco's webinar, click here.