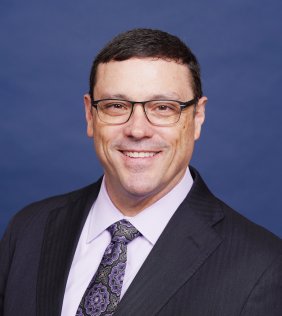 Set to take place on 17th to 18th November the 2020 BICSI EMEA Virtual Conference and Exhibition will shed light on the latest trends and best practices in the ICT space as organisations navigate the new normal. John H Daniels, CEO and Executive Director at BICSI, gives us a lowdown on what to expect at the online event.
Global spending on information and communications technology (ICT) is expected to reach $4.3 trillion this year, according to research and analyst firm IDC.
The growth will be driven by purchases of devices (mainly mobile phones and PCs) and enterprise applications. Technology is changing at an exponential rate with new innovations and systems emerging, and continually keeping pace with this is no easy task.
The Middle East region, in particular, is on the verge of massive digital disruption, with countries such as the UAE, Bahrain and Saudi Arabia leading the charge. To maximise the myriad economic and social gains in the digital era, nations are proactively adopting requisite technologies and developing the associated human capital.
Furthermore, as the on-going COVID-19 pandemic continues to disrupt markets, organisations are under immense pressure to fast-track their digital transformation strategies and become faster, more agile and secure stay competitive.
"The rapid pace of technological advancements requires organisations to spare no effort on being at the forefront of change if they intend to stand out and be successful," says John H. Daniels, CNM, FACHE, FHIMSS, CPHIMS, CEO and executive director, BICSI.
"As technology evolves, organisations such as BICSI are constantly evolving with new curriculum, standards and publications geared toward enabling harness the value of this technological evolution."
BICSI is a professional association supporting the advancement of the ICT/ extra low-voltage (ELV) professions. To date, it currently serves more than 26,000 members and credential holders.
With the aim of providing regional organisations with the latest trends and best practices in the ICT space as they navigate the new normal, BICSI is hosting a virtual edition of its annual conference for the EMEA region.
The 2020 BICSI Europe, Middle East and Africa (EMEA) Virtual Conference and Exhibition is an online event that's targeted towards a global audience of ICT/ELV professionals, including architects, consultants, engineers, cabling infrastructure installers and designers, integrators, decision-makers, and anyone else involved in the ICT/ELV profession.
"Like the ICT/ELV profession, BICSI is evolving," says Daniels. "Attending BICSI events and keeping up with our latest information including manuals and standards help industry professionals keep up with the ever-evolving business landscape.
"Furthermore, by being a part of BICSI through membership and credentials, individuals will gain access to this knowledge and keep current on what is changing in the industry so they can remain relevant and competitive in their work," he adds.
BISCI promises to deliver an engaging agenda focusing on wide-array of topics including intelligent buildings, smart cities, the Internet of Things (IoT), the latest developments in ICT/ ELV standards, wireless and distributed antenna systems (DAS) and more.
Set to take place on 17th to 18th November at 9:00AM (GST), the online event will feature two keynotes titled 'Global Trends in ICT Infrastructure' by Lone Hansen of BSRIA in the United Kingdom, and 'Developing Deeper Connections' by Eugene Seah of Trainium Academy in Singapore.
This year's BICSI EMEA Virtual Conference and Exhibition will also feature Masterclasses, where delegates can choose between 'Fundamentals of Passive Optical LAN'; 'Converged Networks – the Future of Intelligent Buildings as defined by BICSI 007'; or 'Effective Data Centre Cooling Strategies.' The annual EMEA Awards Ceremony will be held on the evening of the second day of the conference.
"Knowledge transfer is key in our industry and the best place to gain the latest insights is at a BICSI event," says Daniels.
To find out more about the event and to register, click here.