"Locus Chain technology can help countries fight terrorism and illegal migrants," according to Locus Chain founder SeJung Kim.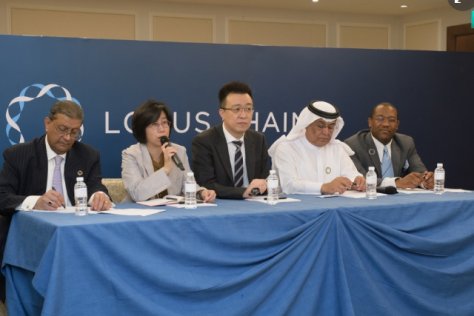 Speaking at the Locus Chain World Summit organised by the Singapore-based LCF Kim said, the element of transparency can be used by governments. "It's being used by Korea—to identify which citizen has a criminal record or engaged in terrorist acts. A government can start a private blockchain technology to ensure its bona-fide citizens are protected from criminals and can manage the entry and exit of people."
Khalfan Saeed Al Mazrouei, LCF Co-founder and Chairman, Middle East and Europe and former Undersecretary for the Personal Department of the late Sheikh Zayed bin Sultan Al Nahyan, the founding father of the UAE, has inaugurated summit.
Shaikha Moaza Obaid Suhail Al Maktoum, Senior Advisor of LCF; Ahmed Habib Al Gharib, General Manager of Humaid Bin Rashid Al Nuaimi Foundation for Human Development – Ajman and various top delegates from around the globe such as senior diplomats, high net-worth individuals, business partners, philanthropists, blockchain experts and financial gurus attended the summit.
The Summit explored the scope of expanding 'Locus Chain' blockchain technology to all possible industries to achieve a fairer world ensuring justice and transparency in all financial transactions, healthcare services, charity and educational activities.
During the inaugural speech Al Mazrouei said, "The Locus Chain technology is the most government friendly blockchain in the world as it helps governments achieve the Sustainable Development Goals (SDGs) especially, to eliminate poverty, optimize transparency and establish a smarter and sustainable governance."
Topics of the Locus Chain World Summit – Singapore, the second major event of LCF since its launching in Dubai last April, included the ongoing cases and resources for the actual application of Locus Chain as a blockchain platform. It also spotlighted the advantages of blockchain technology in areas such as the e-government system, and Locus Chain's strengths and journeys so far as well as its aspirations for the future.