Tuhame Saifeldin, Solutions Architect at Integrated Computer Systems, tells CNME Editor Mark Forker how their collaboration with Cisco is enabling them to better serve their customers needs and help them execute their business goals and objectives.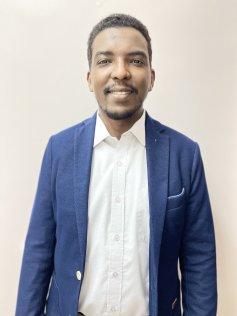 How has your alignment to Cisco as a partner helped you in addressing needs for your customers?
We strongly believe that an IT partner company that invests time to understands their customers and their needs can deliver better solutions, services, and user experiences.
Since Cisco offers best-in-class products and services that provide end-to-end solution for the customer's needs, our alignment with Cisco has enabled ICS to help a lot of customers in achieving their business values and goals.
What are the key Cisco Collaboration Solutions that most in demand in the new normal?
The pandemic has further reinforced the need for organisations to invest into high quality solutions and systems in order to have business continuity.
Hence, there has been a big surge in requirements for Cisco's Collaboration Endpoints, Conferencing, Messaging and other Hybrid workspace solutions.
It is no wonder that the Cisco Webex solution is today trusted by 95% of Fortune 500 companies as it has all the features that support hybrid workspaces.
Can you share how your strategic partnership with Comstor has helped you in taking the latest Cisco Collaboration solutions to the customers?
Comstor is a valuable partner for us. Due to our alignment with Comstor, we have been able to create best practices while providing Cisco collaboration solutions to our customers in the Saudi market.
The Comstor team has played a big role in our success by keeping our team up-to-date on the latest solutions and updates from Cisco.
What are the some of the key milestones including training & certifications that Integrated Computer Systems has achieved a Cisco partner over the years?
We are extremely proud to have continuously invested into Cisco trainings and certifications for our staff over the years.
We have recently invested into making additional members of our team become Cisco CCIE certified – and going forward in the future our continued partnership with Cisco is going to enable us to continue to remain competitive in the marketplace.