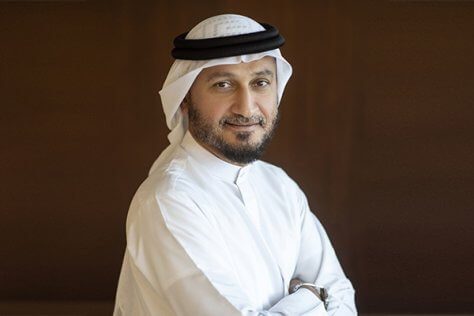 du, from Emirates Integrated Telecommunications Company (EITC), has announced it is providing the fastest fixed broadband services in the Gulf region.
As part of the Telecommunication Regulatory Authority's (TRA) initiative to ensure seamless continuation of distance learning and working, average fixed broadband speeds have already been increased to 100 Mbps across UAE. Based on du's network performance tool, du customers are benefitting from average of 130 Mbps – 30 percent above the average speed in the UAE.
Through the provision of increased internet speeds across its fixed broadband network, du is accommodating the continuous rise in data volumes and business demands. The company is a huge part of the robust infrastructure of the nation's telecommunication sector, and the announcement reaffirms du's commitment and capabilities to provide industry-leading services. Moreover, du's fixed broadband network services have contributed to further enhancing the UAE's position in global competitiveness indicator.
Saleem AlBlooshi, Chief Technology Officer, EITC, said, "It is our responsibility as a telecommunications operator to provide the best-in-class connectivity for the entire ecosystem. The ongoing circumstances have resulted in an unprecedented demand for high speed fixed network services, which are essential for various segments including education, remote working, entertainment, and streaming services. We have managed to double the capacity of our fixed network to meet the demand during the COVID-19 period. High speed internet traffic across applications that support distance learning and remote working are essential for providing the best possible experiences across related platforms. Our world-class network has continually provided reliable communication services and accommodated all surges in traffic. This aligns with our vision to drive digital transformation and deliver pioneering solutions to our valued customers."
Average fixed network speeds of 130 Mbps will enable du to continue meeting new and existing requirements in the coming period. At the same time, du's cloud-based solutions will offer sustainability to all e-learning and work from home initiatives, home entertainment solutions, and gaming platforms.