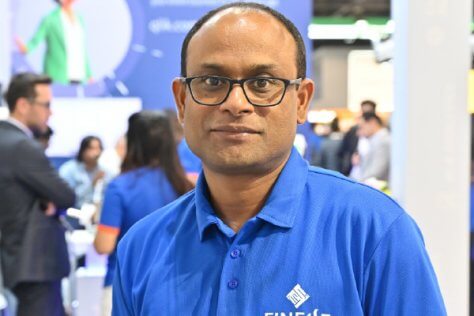 Participating at GITEX Technology Week for the eighth consecutive year, solutions provider Finesse is showcasing its end-to-end portfolio to enable regional customers to drive their digital transformation journeys.
Finesse has also brought in some solution frameworks using blockchain and will be demonstrating some real time chatbots using IBM's back-end technology.
The company states that in terms of digital transformation, 5G will make heavy impact with respect to how people communicate. The firm believes that in terms of technology, Artificial Intelligence (AI) is going to take over and there will be more focus on AR and VR in years to come.
Sunil Paul, Co-Founder & COO, Finesse, said, "We primarily play in an enterprise space. For the last three years, we have been adding enterprise clients in our portfolio. Our most recent addition has been the Medcare hospitals. As this has been a very ongoing journey for us, we now have 300 plus enterprise clients across the region out of which 80% are the banks in UAE. We also have a large solutions portfolio primarily focused under digital transformation journey. Even though the market is tough, our fundamentals have been very strong, and our solutions, well-proven."
He added, "From a Finesse perspective, not only our solutions are being developed in silos, but we have partners who are spread across the world, that develop these solutions in consciences with their client's requirements. Together, we bring in the most innovative technologies as and when it is released anywhere in the region."