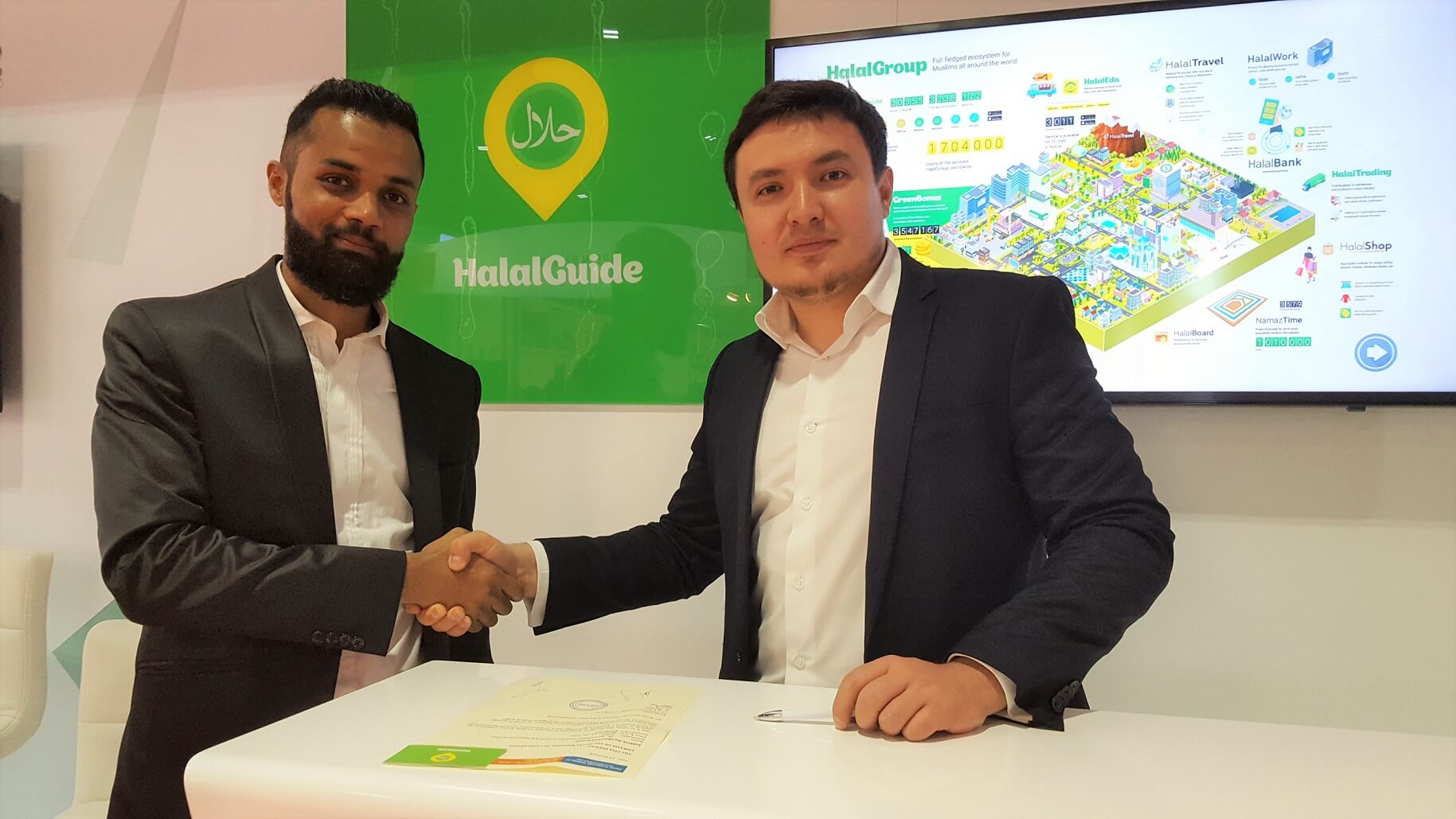 Apla, a Blockchain protocol specifically designed for building government and enterprise platforms, has unveiled its partnership with HalalGuide.
HalalGuide is a comprehensive ecosystem of 12 platforms that connects Muslims across the globe to valuable and unique resources including access to halal products and services.
HalalGuide acts as an online guide to the world of 'Halal'. It was created to facilitate the lives of modern Muslims to assist them in carrying out their daily duties in a simplified manner while adhering to religious beliefs. HalalGuide helps 1.5 million users around the world take advantage of its resources and is adding as many as 200,000 more each month. It already covers more than 120 countries including the UAE and other countries in the region, and is growing.
This global platform has been built on a peer-to-peer network, now using Apla's proprietary blockchain technology.
Muhammed Arafath, Executive Director of Apla said, "The advent of modern technology at a global level accelerates unprecedented business opportunities as well as numerous challenges for the global halal industry. To address the overwhelming expansion of the Halal Industry, we are pleased to be the blockchain partner of choice to power a comprehensive global platform. HalalGuide makes the lives of practicing Muslims easier by harnessing the power of blockchain technology to address the concerns in the traceability of halal products and more. The HalalGuide team creates a useful and unique resource using modern technologies for the benefit of the global Islamic community."
HalalGuide allows Muslims to globally access a variety of halal products and services, not only as a product traceability platform but also as a holistic Islamic ecosystem on blockchain. Available categories on HalalGuide include clothing stores, accessories, medical centres, Islamic charities, travel agents and more, across the globe.
Ayrat Kasimov, Founder of HalalGuide commented, "The global halal economy consisting of 1.8 billion Muslims has expanded to include food, pharmaceuticals, health products, cosmetics, fashion, travel and much more. HalalGuide, therefore, serves as a bridge between businesses and the Muslim community, making it a universal ecosystem for Muslims across the world".