Deputy Editor Giorgia Guantario talked with Richard Wilcox, Regional Director – Middle East at Lenovo DCG, to discuss the organisation's 2019 Q3 results and how they're supporting the region's smart cities initiatives.
Lenovo Data Centre Group (DCG) has enjoyed significant breakthroughs in the region and globally in the past year. At the beginning of 2019, the unit launched the new ThinkSystem SE350 edge server – slightly larger than a ThinkPad laptop, the SE350 is a purpose-built server designed to be deployed on small spaces, such as walls, poles or racks.
Winner of the IoT Edge Product of the Year at the IoT Breakthrough Awards, Lenovo's SE350 could be the answer to the huge amount of data that will be generated as governments deploy their fast-growing smart city initiatives.
Government entities and enterprise businesses have in fact been spearheading smart city projects by heavily investing in Internet of Things (IoT), 5G and Artificial intelligence (AI) technologies, which in turn will create an explosion of data from the edge to the core. Research by KPMG indicates that the Middle East and Africa's Smart Cities market will double from $1.3 billion in 2018 to $2.7 billion by 2022.
Richard Wilcox, Regional Director – Middle East at Lenovo DCG believes the ThinkSystem SE350 is perfectly positioned to meet the requirements of these projects and answer customers' growing needs.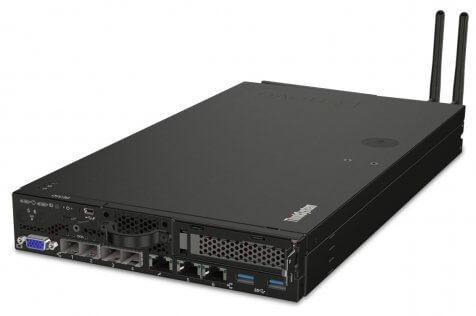 He said, "Especially in this region, governments understand the importance of data to drive smart city initiatives which will enhance the lives of their citizens. Our ThinkSystem SE350, with its phenomenal processing power, storage and network all in one box, allows for this data to be processed and analysed more quickly. It's also 5G enabled, which allowed us to work closely with telcos and enterprise businesses in the region to really develop their edge and IoT capabilities in smart city initiatives."
Wilcox, who joined Lenovo DCG in 2018 and enjoys almost two decades of experience in the enterprise technology and data centre industry, continued by discussing the organisation's successes in the region over the past year.
"2019 for Lenovo was an excellent year – in the Middle East we've seen outstanding developments with regional telcos and governments. Coupled with that, we've also maintained and won back a lot of businesses in the financial sector. I believe this success has been achieved thanks to our solid strategy and execution, as well as our operational excellence."
While Lenovo's 2019 Q3 results showed the Data Centre Group revenue remained flat year-on-year due to sharp component price reductions, its profitability continued to improve. Wilcox believes 2020 has already started off better than the previous year – despite the threat of COVID-19 looming over the organisation's supply chain capacity.
Wilcox continued, "Whilst our revenue remained flat in 2019, we've actually seen significant growth in the Non-hyperscale, which grew 16 percent globally last year. Similarly, our Software Defined Infrastructure (SDI) and Storage saw solid growth year on year of more than 40 percent across the business. This year we're working on a lot of projects on a global and local basis which I believe will really have a positive effect on our future results.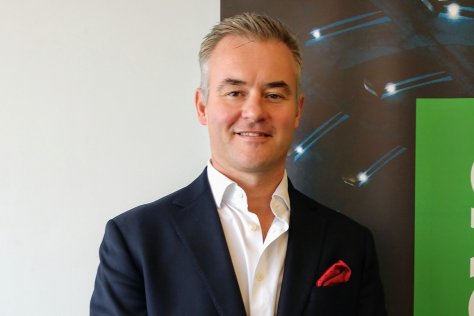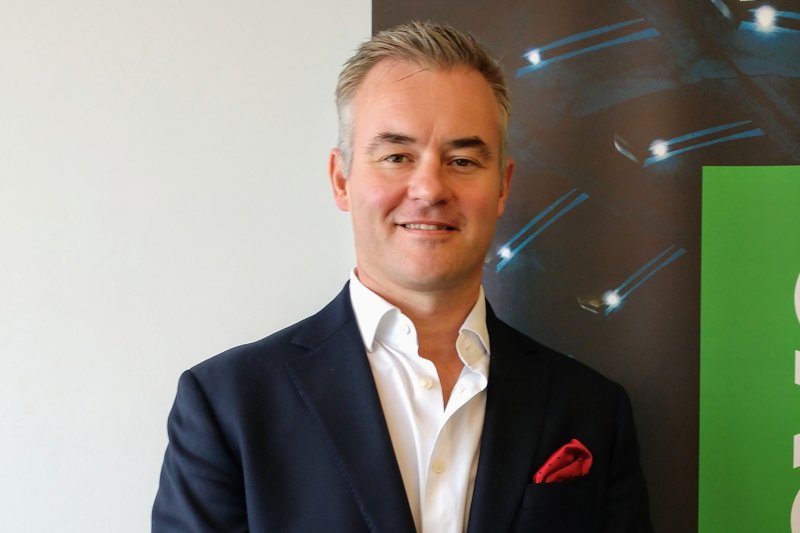 "Obviously the COVID-19 pandemic has had an impact on our production – that's inevitable. However, our priority has been to look at returning to normal capacity as soon as possible by remaining dynamic and flexible. Our supply chain and operational facilities spread across 30 countries globally, and whilst the majority are in China, we are leveraging all of our locations to mitigate the impact of COVID-19 on our business and on our customers"
As the COVID-19 pandemic continues to disrupt businesses and communities, and talks of recession are again in the limelight, Wilcox also discussed how the new Lenovo Financial Services solutions can help ease the financial concerns of its customers.
Wilcox said, "We're seeing a huge drive from organisations in the region to get into the data centre market, but one of the main concerns we face is over cost and CapEx/OpEx expenditures. With Lenovo Financial Services, we can offer a range of commercial payment solutions for the sale, procurement and consumption of any IT-related products and services. On top of that, we also offer the option to support a circular economy by disposing of any IT equipment to an environmental standard. These solutions allow our customers to develop their business and grow more easily with our support."
The Regional Director concluded by expressing his plans for the upcoming year, which will see them focusing on their key strengths to grow the business locally and globally.
"Obviously given the COVID-19 outbreak, we need to be extremely adaptable and dynamic with our plans for the year. Nonetheless, I believe focusing on our strengths, including our High Performance Computing (HPC) and IoT businesses, will be the key to achieve growth in 2020."