Huawei to focus on creating synergy between tech domains to create unprecedented opportunities across the Middle East.
During this year's GITEX Technology Week 2020, Huawei is collaborating with partners to showcase how governments and organizations in the Middle East can create new value through synergy across five tech domains. Huawei believes that connectivity, cloud, AI, computing, and industry applications are now truly coming together to create unprecedented opportunities for society.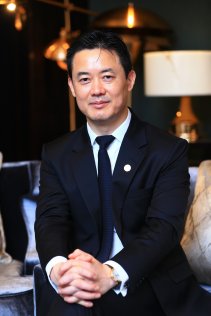 Charles Yang, President of Huawei Middle East, notes: "This year's GITEX Technology Week comes at a time when the true value of ICT has become increasingly clear. Keeping people, businesses, and communities connected even when physically apart is more essential than ever. Through open collaboration, the ICT sector can accelerate the development of the digital economy, in turn contributing to sustainable growth and supporting national transformation agendas in a post-pandemic world."
During GITEX, Huawei's will connect with attendees through participation in many of the individual GITEX conference tracks. During these sessions, the company will share best practices in helping to build smart enterprises, campuses, and cities, leveraging its depth of industry know-how and experience in more than 170 countries worldwide.
In addition, Huawei will host a "Igniting Innovation Through Education" virtual summit dedicated to the unique requirements of today's education sector, and what the ICT community can do to bolster digital learning, support new academic models, and promote ICT innovation.