Huawei Technologies has recently unveiled a folding smartphone which it said was primed for next generation 5G mobile connections.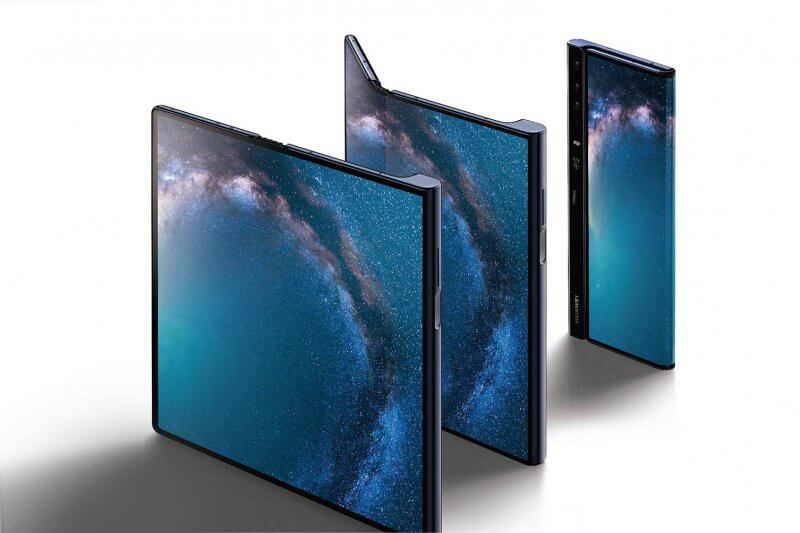 Reflecting the innovative DNA of the Huawei Mate Series, the Huawei Mate X features the Falcon Wing Mechanical Hinge, 7nm multi-mode modem chipset Balong 5000, a high-capacity 4500 mAh battery supporting the world's fastest 55 W Huawei SuperCharge and the brand new Interstellar Blue finish.
When folded, the device is a huge display smartphone with a 6.6-inch screen, and when opened, it turns into a slim tablet with an 8-inch screen. The new multi-form factor revolutionises both productivity and entertainment experiences on a mobile device.
Richard Yu, CEO of Huawei CBG, said, "The Huawei Mate X's revolutionary form factor is achieved by Huawei's relentless effort in R&D. It represents a voyage into the uncharted. As a new breed of smartphones, Huawei Mate X combines 5G, foldable screen, AI and an all-new mode of interfacing to provide consumers with an unprecedented user experience. The Huawei Mate X will be the first key for consumers to open the door to 5G smart living."
According to Huawei, the 2-in-1 smartphone and tablet Huawei Mate X features a high strength flexible OLED panel and a falcon wing mechanical hinge.
The 6.6-inch dual display panel equipped on the Huawei Mate X is a FullView display. When unfolded, it transforms into an 8-inch tablet only 5.4 mm thick. Images are displayed with great clarity and detail, and the panel itself is safe, durable and features outstanding cooling performance.
The Falcon Wing Mechanical Hinge supports movement, balancing between the overall aesthetics and technology, the company noted. When unfolded, the screen is a perfectly flat surface; and when folded, the two halves of the screen fit snugly to the frame. The two modes—smartphone and tablet modes—transition seamlessly from one to another.
The device is equipped with Leica cameras, supporting the most advanced imaging features to date. The foldable design makes it possible for the camera system to play the role of both front and rear cameras. When folded, the Huawei Mate X shows a view finder on both sides, so even the subjects in the frame can contribute to the creative process.
Moreover, the Huawei Mate X comes with an integrated Fingerprint Power Button that enables users to power up the device with one tap, offering a secure and convenient experience.
Equipped with the world's first 7nm 5G multi-mode modem chipset Balong 5000, the chipset has unprecedented 5G download speeds, at 4.6 Gps on the Sub-6 GHz band (theoretical).
A new, purpose-designed 4500 mAh battery is packed in Huawei Mate X's 5.4 mm-thick body, combined with the AI smart power saving technology, fulfilling the demand for greater battery performance in the 5G era.