Impersonation attacks have increased by 80 percent globally last quarters' report with 41,605 caught, according to Mimecast's Email Security Risk Assessment (ESRA), an aggregated report of tests that measure the efficacy of widely used email security systems.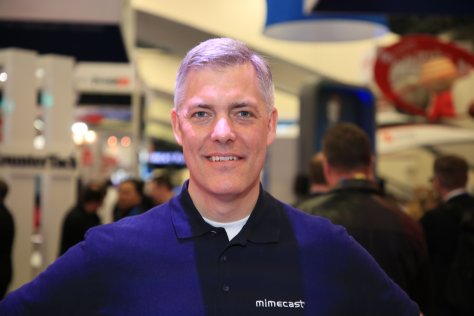 As part of the cumulative assessments, Mimecast has inspected more than 142 million emails that have passed through organisations' incumbent email security vendors. It also revealed 203,000 malicious links within 10,072,682 emails were deemed safe by other security systems – a ratio of one unstopped malicious link for every 50 emails inspected.
The study also found 19,086,877 pieces of spam, 13,176 emails containing dangerous file types, and 15,656 malware attachments were all missed by these incumbent providers and delivered to users' inboxes.
"Targeted malware, heavily socially-engineered impersonation attacks, and phishing threats are still reaching employee inboxes. This leaves organisations at risk of a data breach and financial loss," said Matthew Gardiner, cybersecurity strategist at Mimecast. "Our latest quarterly analysis saw a continued attacker focus on impersonation attacks quarter-on-quarter. These are difficult attacks to identify without specialised security capabilities, and this testing shows that commonly used systems aren't doing a good job catching them."
The report indicates the need for organidations to enhance their cyber resilience strategies for email with a multi-layered approach that includes a third-party service provider. This new ESRA report follows an SE Labs Independent Email Security Services Protection group test, which gave Mimecast the top score and a "AAA" rating. Other email security services SE Labs evaluated were from Microsoft, Forcepoint, Symantec and Proofpoint.
"The SE Labs report highlights the need for multiple layers of protection to increase security efficacy and to address the rise of more advanced email attacks," added Gardiner.
Mimecast is engineered to use multiple layers and types of detection engines, combined with high performance analytics and a diverse set of threat intelligence sources, overseen by the Mimecast SOC. This helps protect email data and employees from malware, spam, phishing, and targeted attacks – 100 percent from the cloud.