Philip Joseph, General Manager at Nadair Al Faris believes that digital transformation begins with datacentre transformation in a candid interview with CNME Editor Mark Forker.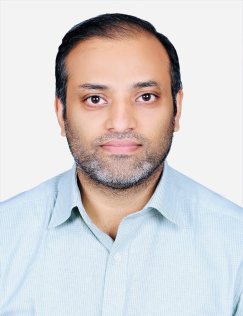 It goes without saying that digital transformation starts with data center transformation. How is Cisco's data center solution positioned to support customers as their digital transformation continues to accelerate?
Cisco has a well-defined technology strategy to support IT in their transition to the Edge Cloud Continuum.
Cisco's Strategy is built on a foundation of delivering intent-based data center infrastructures focused on three pillars: Automation, Multi-cloud Strategy and Pervasive Security.
Cisco Data Centre offers a broad spectrum of key solutions to support customers in driving their Digital Transformation experience.
Few amongst these key solutions are – Cloud-Native AppDev Platform (Cisco Container Platform), SDN (ACI Anywhere, Network Assurance Engine), Multi-cloud Orchestration, Automation & Infrastructure as Code (Intersight), Hyper Converged Infra.
In addition to that is, Data Protection Sol, Compute UCS for the coming decade, HyperFlex, Visibility/ Actionable Insights (Nexus Dashboard, AppDynamics) Security (Stealthwatch, Tetration), Multi-Cloud Optimisation (Intersight Workload Optimisation) and superior SAN connectivity experience through leading MDS solutions.
What's your view on the role of Cisco Nexus Dashboard platform?  
The new Cisco Nexus Dashboard unleashes a unified experience and automation workflows by standardising on the Cisco Nexus Dashboard platform (physical/virtual/cloud).
It enables us to standardise operations' processes on a single platform. It provides advanced visibility, monitoring, orchestration and deployment services from a unified pane of glass.
The Cisco Nexus Dashboard platform can be deployed across the hybrid cloud infrastructure in the form factor of customer's choosing (physical/virtual or cloud).
The Nexus dashboard platform is extensible and integrates with third-party services such as ServiceNow and Splunk and also provides the central point for cross-domain integrations and is integral part in the direction of having Full Stack Observability.
 How easy is the onboarding of public cloud sites to the NX Dashboard?
It's a seamless journey to onboard and manage multi-cloud environments, along with on-premises sites, with site onboarding for Amazon AWS, Microsoft Azure, and Google Cloud.  Cisco Nexus Dashboard is now available on AWS and Azure marketplaces.
When it narrows down to operational services, is NX Orchestrator proving to simplify, automate, and operate hybrid cloud networks?
Cisco Nexus Dashboard Orchestrator provides the granular visibility and connectivity to different fabric controllers and unifies them into one Single Orchestrator, ensuring that consistent intent-based policies are provisioned properly.
It Assures Visibility, inter-site connectivity and site-wide configuration of multiple fabrics through one pane of glass while leveraging the distributed scale-out model of Application Policy Infrastructure Controller (APIC) and Cisco NX-OS with Nexus Dashboard Fabric Controller (NDFC) controllers for on-premises, cloud, and hybrid environments.
 Where do you see Cisco Intersights' platform adding value to IT-Ops?
Intersight is a cloud operations platform that provides simple & unified 'dashboard' for any infrastructure that is readily and easily accessible via multiple modes or platforms, be it the traditional local machine in the support area, remote work (home environment), or mobile (android or IOS), as it's web-based.
It has an enormous impact on efficiency and time savings, by administering a pool of resources collectively.
In simple words, Intersight streamlines operations and accelerates problem resolution for complex IT-Infra and standardise the language & methodology between different operation teams to work as one team instead of different teams in silos.
How do you see the customer challenges proactively addressed by Cisco innovations including Intersight, HyperFlex, and UCS X?
Cisco's innovative products & Solutions address real-time customer challenges.
The hyper-distributed nature of hybrid clouds is spawning islands of infrastructure and operations, which reduces visibility while increasing costs and complexity.
The wide diversity of Applications is driving infrastructure diversity, demanding specialised systems, which also increases operational complexity.
The fragmentation of technologies is impeding time-to-value by forcing IT organisations to expend valuable time and resources on platform integrations. Also, Cisco solutions offer Investment protection by providing proven technology ready for the future.