Secure access for remote and branch workers and high costs are the main connectivity challenges that regional organisations currently face as they adopt work from home models, according to the latest study by Riverbed.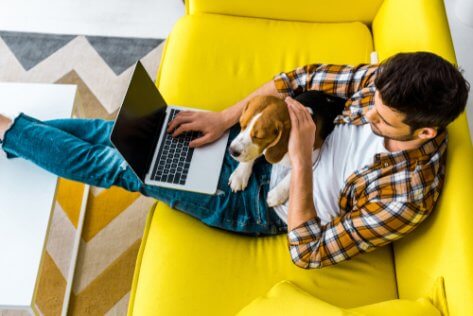 Riverbed's latest 'Middle East Network Transformation Survey', assessed the state of cloud and network technology advancement for enterprises in the UAE and Saudi Arabia.
The Report, which was commissioned by Riverbed and conducted by IDC earlier this year, provides insights into just how prepared enterprises have been to roll out their remote work strategies.
According to the research, with government measures to control the spread of the COVID-19 virus still in effect in both countries, organisations have had to prioritise the IT investments that enable their employees to work from home. Cloud-based Software-as-a-Service (SaaS) offerings such as Microsoft 365, Salesforce, and Zoom are all seeing a significant spike in adoption rates, given their ability to be rapidly deployed at scale. It showed that three quarters (75 percent) of respondents agree that cloud is 'important' to their organisation's network strategy.
Riverbed's survey revealed that 29 percent of organisations in the UAE and Saudi Arabia have already completed migration of workloads to the cloud. This process is currently ongoing for a further 31 percent while an additional 20 percent of organisations will execute such migrations within the next two years.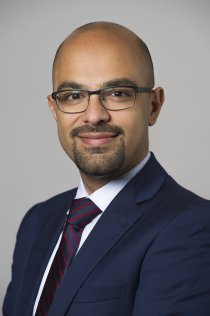 The transition of employees to remote working arrangements has also meant that organisations must now ensure seamless and secure access to applications and data across the Internet and home networks. With business-critical services now being delivered to employees working from home via the cloud, it is no surprise that 77 percent of respondents stated that it is 'very important' for them to optimise connections to SaaS applications such as Microsoft 365 to ensure consistently good performance at all times.
Highlighting that 71 percent of organisations believe cloud is crucial for their digital transformation, Mena Migally, senior director, MENA, Riverbed said, "Current events are hugely impacting all of us on a global scale and organisations are under immense pressure to maintain business continuity while safeguarding the health and safety of their employees. For many, this has translated to the rapid roll-out of work-from-home policies whereby cloud has been instrumental. However, slow SaaS applications can reduce workforce productivity and significantly impact organisations' ability to execute in highly demanding times."
As for the challenges, the Riverbed study pointed out that with large segments of the workforce now requiring access to corporate data and applications from personal devices and home networks, and the challenging economic environment, the impact of issues is likely to be aggravated.
"Given that our technology has the ability to greatly aid the success of these initiatives, we are keen to play our part in supporting regional customers," said Migally. "Riverbed empowers IT teams with purpose-built solutions that facilitate fast, agile, secure delivery of SaaS applications to any user, anywhere, ensuring even the most remote and mobile employees stay productive as well as monitoring their organisation's network performance."
Manish Ranjan, Program Manager for Software and Cloud, IDC Middle East, Turkey and Africa, adds, "IDC is seeing increasing appetite for cloud adoption these days and Work From Home is expected to be a new normal across various organisations in the Middle East region.
"As organisations increasingly deploy and use mobility and productivity solutions on cloud (including IaaS/SaaS, multi-cloud, and hybrid cloud solutions), greater bandwidth with lower latencies will be needed to access these applications. Business leaders need to focus on optimising their network infrastructure, make it agile to improve application performance and network security. Organisations that optimise their network performance and provide stable network infrastructure to its users will be able to improve operational efficiency and enhance business productivity."
Riverbed network and application performance platform
The Riverbed Network and Application Performance Platform enables organisations to maximise the visibility and performance of any network for any application. Riverbed's Platform includes a powerful combination of four key solutions to ensure our customers reach the full potential of their technology investments. These include:
WAN optimisation: Maximise network efficiency and expand network capacity with market-leading WAN optimisation technology.
Network performance monitoring: A unified performance monitoring solution that provides deep and broad visibility and analytics.
Application acceleration: Ensure the fastest, most reliable delivery of SaaS, cloud and on-premises applications to any user, regardless of location, including for remote and work from home employees.
Software-defined WAN: Modernise your network with a software-defined architecture that delivers cloud-ready agility and cost savings.