Etisalat has achieved another milestone by coming out on top again as 'The Most Valuable Consumer Brand' and 'The Most Valuable Telecom Brand' in Middle East and Africa (MEA) by Brand Finance.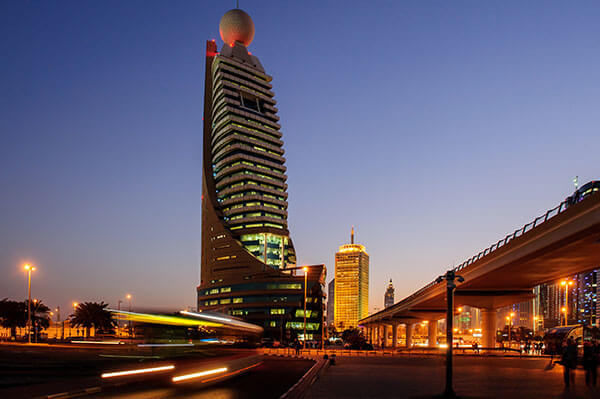 The title, according to Brand Finance, is a recognition for the success and growth of the brand spurred by digital customer service driven strategy and engaging with consumers across markets with innovative global branding initiatives.
Based on the report from Brand Finance, a global independent brand valuation and strategy consultancy, Etisalat boasts of an impressive portfolio of brands touching $11 billion including Etisalat Misr, Mobily, Ufone, Maroc Telecom and PTCL. The brand has also demonstrated consistent performance over the years retaining its title as the most valuable telecom brand for the fourth year in a row.
The brand value increased to $8.5 billion as the most valuable consumer brand in MEA for a third consecutive year on a standalone basis. Etisalat is also the only telecom brand to retain AAA brand rating.
David Haigh, CEO, Brand Finance, said, "Etisalat is the most consistent performer in the Middle East and Africa and the winner of the most valuable consumer brand title in our Global 500 for a 3rd year running. It is amongst the most innovative players globally with its portfolio of brands approaching a brand value of $11 billion. Etisalat has a whole new set of digital solutions coming through which are presented during GITEX every year and its fast roll out of 5G, set to become the backbone of the Expo 2020 showcase when it kicks off in October."
Eng. Saleh Abdullah Al Abdooli, CEO, Etisalat Group, said, "Reaching the top is hard but maintaining a leadership position is harder. With the regional leadership of Etisalat as a brand it is a testimony to our continuous efforts in digital transformation amplifying our efforts in the societies we serve by investing in new digital platforms, 5G technologies and global brand building initiatives.
"Inspired by our ambitious and digitally fueled vision 'Driving the digital future to empower societies' Etisalat has taken the lead in the launch of 5G in MENA opening a world of opportunities and spurring innovation in the government and industries providing a platform to enable future technologies to become an integral part of our economy and lifestyle. This achievement also reinforces the synergy of operating companies across our footprint, creating brand loyalty and enhanced engagement with our customers. Thanks to the UAE leadership's support, vision and encouragement that helped Etisalat achieve this significant milestone surpassing some of the top renowned regional brands."
Etisalat has launched a number of initiatives that has played a growing role in fulfilling the UAE's National Innovation Strategy.
It currently operates in 16 countries with 148 million subscribers across Asia, Middle East and Africa, Etisalat's success can also be attributed to its continued efforts in developing its customer loyalty programmes, sports sponsorship commitments and in driving the digital future to empower societies.
The company has also pioneered efforts around developing 5G in the region. As the premier digital services and telecommunications partner of Expo 2020 Dubai, Etisalat is prepared to deliver the event's visitors and delegates 5G connectivity that brings the Expo themes to life for the 25 million expected visitors.