The impact of the rapid evolution of smart technology is becoming increasingly evident in the maritime industry, with new technologies, up to and including unmanned vessels, and autonomous logistics operations set to transform the way people and goods are being transported.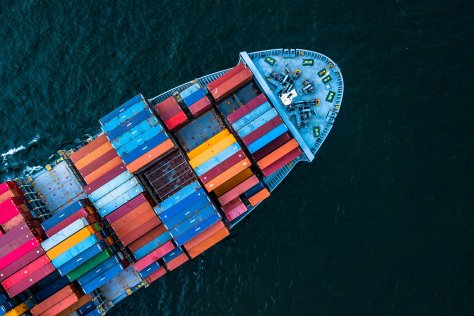 With Fourth Industrial Revolution technologies and big data driving radical new solutions in the transformation to intelligent ships, there is no questioning smart shipping's capability to redefine the fundamentals of shipping operations.
In the wake of the explosion of new technologies and automation that are shaping the biggest revolution in shipping since the arrival of diesel-engine ships, the upcoming edition of Seatrade Maritime Middle East will introduce a whole new concept to the region – introducing the motion: "This House believes that the shipping industry is not ready to embrace smart shipping," following the format of a Parliamentary Debate, on the opening day of the event.
Chris Hayman, Chairman of Seatrade, said, "Smart technology holds immense potential to accelerate and enhance the future of the maritime industry. However, despite a range of benefits, the application of these technologies to shipping processes poses several challenges. Keeping pace with these developments, the upcoming Seatrade Parliamentary Debate seeks to examine the readiness of the regional shipping sector in incorporating smart technologies, and ways to navigate its associated challenges."
The Seatrade Parliament Debate will bring together five leading figures from the regional shipping industry, and from around the world, to discuss fundamental questions, such as what does the industry seek to achieve through capitalising on new technologies; how real are the efficiencies they offer and what regulatory framework amendments would be needed prior to implementation. Three debaters will speak for the motion and three against. This will be followed by a floor debate involving members of the audience and, following a summary of the arguments on both sides, a vote will be taken on the motion.
Seatrade Maritime Middle East 2018 will feature more than 150 exhibitors to attract a huge number of visitors, including shipowners, ship operators, ship managers, charterers, superintendents, senior management and other industry professionals involved in the procurement of equipment and delivery of services within the maritime, offshore, oil and gas and ports industries, in a bid to network and explore new opportunities.