Toni El Inati, RVP Sales, META & CEE, Barracuda Networks, shares insights into how organisations can ensure the security of their remote workforce amid the coronavirus pandemic.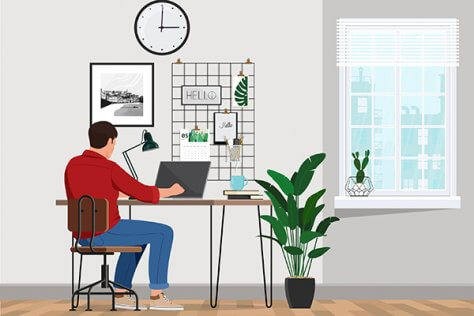 The coronavirus (COVID-19) pandemic has turned social and business interactions across the world upside down.
Increasing concerns over the implications of the crisis have led organisations to rethink their strategies and take unprecedented actions to ensure business continuity. As a result, many companies have opted to close their physical operations and implement remote working models. This massive surge in telework has placed tremendous stress on corporate IT infrastructures.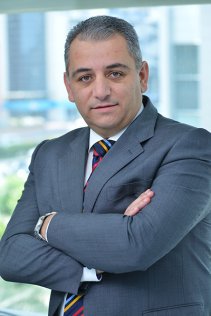 As companies juggle a range of new priorities, from ensuring employees' health and safety, maintaining sudden changes in IT systems to ensuring business continuity, cybercriminals are positioning themselves to take advantage of the uncertainties brought by COVID-19.
When your entire workforce is working remotely, any thoughtless action could bring disruptions across the organisation as security becomes volatile. Organisations then need to put significant focus on the cybersecurity of their remote teams, to ensure not only the protection of corporate data but also the survival of the business.
Here are the top three factors organisations need to consider to ensure the security and productivity of their remote workforce:
Email security
Since the outbreak began, we have witnessed a significant spike in COVID-19-related phishing scams. Barracuda has further observed a recent spike in this type of attack, which rose to 667 percent since the end of February.
One of the most common types of these attacks is an email impersonation attack. In this attack, cybercriminals impersonate organisations such as the World Health Organisation (WHO) or even charitable institutions to trick users into opening a malicious email. Multiple government firms have issued warnings against these attacks. Unfortunately, people today are desperate to find out more about the crisis and are letting their guards down, clicking on just about anything sent to them.
In order for organisations to ensure that their workforce is secured against such attacks, it is imperative that they implement the best email security posture by having a multi-layered defence approach.
Enterprises can leverage solutions such as Barracuda Essentials, which delivers advanced Office 365 security features including email scanning, archiving, backup and recovery.
Employees are the first line of defence for any organisation, hence, it is vital that they are equipped with the tools and knowledge against threat actors. Barracuda also offers Barracuda PhishLine which enables companies to develop security awareness programmes in order to guard against a range of threats with patented, highly-variable attack simulations.
Cloud-to-cloud backup
Millions of employees have moved from corporate workspaces to home offices, which has created a handful of challenges that can have a negative impact on data protection.
Working from home, employees are inevitably going to be focusing on other things – their children, pets, health concerns, finances, etc. – which may disrupt their normal pattern of accessing and saving files. Moreover, employees accessing and saving data from a variety of endpoints and applications increase the risk of accidental deletion and falling victim to cyber-attacks. With strict regulations set in place for the storage, management and use of data, organisations cannot afford to be lax on their data protection and backup strategies.
Barracuda's Cloud-to-Cloud Backup allows corporate data to be accessible, searchable, and recoverable from anywhere with an internet connection. By leveraging this solution organisations will be able to protect their collaborative workspaces as well as optimise data security and backup.
Web Application Firewall
As more and more customers rely on online stores and services, it is imperative for businesses to ensure that their applications can scale rapidly to meet the sudden influx of demands. However, for many companies, the move to remote working came too rapidly, which left them with little time to prepare for the cybersecurity challenges.
Applications remain one of the most commonly exploited threat vectors, especially as organisations bolster their online presences. Deploying a Web Application Firewall helps protect applications, APIs, and mobile app backends against a variety of attacks. Unfortunately, oftentimes configuring traditional WAF can take days of effort. Moreover, businesses tend to struggle with web application security due the complexities of managing WAF and the resources required to do so.
To address this challenge, especially during this trying time, companies can leverage Barracuda WAF-as-a-Service, which makes it easy and cost effective for customers to stay protected against advanced layer 7 attacks such as DDoS, bots, zero-day threats, OWASP Top Ten, and more. Barracuda WAFaaS also provides IT leaders with complete control and gives them granular visibility into application traffic, which allows them to gain valuable insights that not only to ensure total application security but also enable strategic planning.
Conclusion
With the coronavirus not showing any signs of slowing down anytime soon, organisations need to take the necessary steps to protect two of their key assets – their data and employees. But ultimately, as companies adapt to this new style of working, it is imperative that they deploy tools that do not only bolster security postures but also enhance operational efficiency and accelerate business performance.