By Rodrigo Castelo, VP Middle East & Africa at OutSystems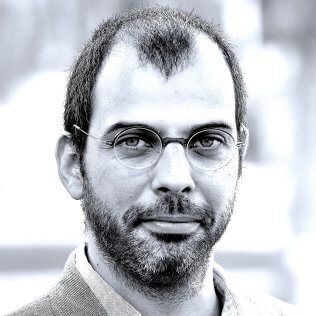 Satya Nadella famously said, "every company is a software company". And this holds true – particularly now – as the accelerated digitalisation due to the pandemic has created an additional burden on the software development teams. The increasing software development complexity has organisations struggling with scaling and delivering quality software.
The software development skill-shortage further complicates this challenge globally. In the Middle East, authorities such as the UAE have launched initiatives in response to the shortage. One such initiative is the Coders HQ which aims to build a new generation of coders, the first of six such establishments. Earlier last year, UAE had launched the National Program for Coders with a target to train and attract 100,000 coders and establish 1,000 tech companies in five years.
To address these challenges, leaders must review their 2022 assumptions and make plans to modernize their teams, practices, and tools to address the four core pillars of their software engineering:
Developer experience: aiming to reduce technical complexity so that teams can innovate rapidly.
Development workflow automation: removing friction and handovers among all platforms and tools from the different stages of the development lifecycle are integrated holistically.
Security and compliance: developers shift left everything that can be tested during development, and right everything that's better tested later, making it easier for developers to write secure code.
Deployment and operations: focusing on user adoption to enhance service reliability and performance.
Based on these pillars, there are seven software development trends that will be key in 2022 and that software engineering leaders should consider to modernise their development teams, practices, and tools and achieve their business goals.
#1: DevSecOps
Security, unfortunately, will continue to be the top concern for IT executives and software engineering teams. Between an uptick in ransomware attacks, lack of clear boundaries for organizational data, and increased risk with collaborative citizen developments, the data privacy and regulatory requirements are threatened more than ever before. This led to an increased demand for DevSecOps, where security and compliance requirements are validated at every step of the development lifecycle.
With this increasing pressure to protect development environments from supply chain security threats and harden software delivery pipelines, we're seeing CISOs and CIOs gradually preferring to create new web & mobile apps on platforms that manage all stages of app development and delivery for each new app — instead of depending on the non-systematic nature of different people with different practices in secure development.
The ultimate goal is for development platforms to promote and make it easy for development teams to create secure code, assuming a Zero Trust security model, instead of relying mostly on security testing methodologies.
#2: Hybrid Integrations
According to a report from Productive, the average company has 254 SaaS applications, but, on average, only 45% of a company's SaaS apps are being used regularly. Moreover, 56% of these apps are shadow IT, or owned and managed outside of IT. And the crazy part is to think that goes on top of all the software packages and systems of records they already have to run the core of their business.
The recent furor by business users to deploy RPA over old tools lacking APIs was a shortcut for old systems, but not ideal for the fluid nature of digital business making changes all the time. For that, agile businesses are using rapid app changes with low-code development platforms, and the leading ones include these capabilities inside.
Above all, we're now at a stage where organisations need more than ever to connect in real-time their data management, governance, and auditability across these multiple data sources which begs for more tools in hybrid integrations. The right software development platforms or dedicated tools allow integrating data from different SaaS and legacy systems for a data fabric used by multiple systems and apps, which is key to enabling business leaders to make data-driven decisions.
#3: Low-Code for Pros
A proven alternative in 2021 has been the broad adoption of low-code platforms, where a leading vendor already addresses challenging enterprise use cases. In fact, according to Gartner's recent Magic Quadrant for Enterprise Low-Code Application Platforms, low-code doesn't mean that business users will replace developers. Low-code platforms provide an abstraction to remove some of that complexity that developers typically face when creating an app or system. And the best ones provide full-stack control for software engineers to have fine-grain control.
The goal is that those repetitive and boring tasks, like dependency management, code validation, and automatic builds, are done by the platform so that developers can focus on the extra mile that makes the difference, instead of just keeping the lights on.
#4: Cloud-Native Platforms
The explosion of niche cloud applications is changing the "build vs buy" economics and timings. That's because SaaS sprawl is not only exploding the original budgets but also becoming another form of technical debt: jumping among a dozen systems is a poor experience, with business consequences.
To recover business agility in enterprise systems used by customers, partners and employees, it demands a new type of cloud-native app development — one that is highly distributed, scalable, and enables the creation of resilient, fit-to-purpose enterprise apps that increases the agility of the organisation.
The explosive growth of the mega vendors' web services from ~30, five years ago, up to 250 by a single IaaS provider today, is becoming a massive distraction for business developers creating cloud-native applications.
To overcome these challenges, it is key that cloud-native development platforms allow development teams to remain focused on the value stream management for their digital products, instead of exhausting their engineering talent on infrastructure management alone.
And with tech giants winning the race for scarce specialised engineers, organisations outside that tech elite need to embrace new ways to stay innovative and competitive with their own teams. This means finding technology that allows them to abstract or remove technical complexity and allow their development teams to focus on business outcomes and innovation — like a new crop of cloud-native low-code platforms.
#5: DesignOps
DesignOps is a tight team sport with close collaboration between design teams and front-end developers, including shared repositories, tools, and asset exchanges, promoting collaboration across the different product teams within an organisation, and ensuring consistency of the product's experience from the first delivery.
This year is the first time when IT and app development budgets already reflect the hybrid work reality since both employee and partner experience has become just as critical as the customer experience — for hyper adoption: the broad and frequent use of the applications created to gain business agility.
As organizations are pressured to launch more digital products while meeting user adoption goals, they need to manage design at scale, while minimising technical and user experience debt, bringing DesignOps practices to the center of the stage.
#6: Observability
Going hand-in-hand with DesignOps, engineering leaders should invest in observability for hyper-adoption. Combined with new end-user behavior observability and supported on open standards like OpenTelemetry for tracing with plans to expand their use for logs and metrics, more digital product teams will aim for user adoption levels that were historically hard to achieve.
#7: PWA-First
Progressive Web Apps (PWAs) combine the functions of native apps and website accessibility without involving the app stores. Like native apps, PWAs can work offline, send push notifications, and access device hardware, such as cameras or GPSes. The user experiences are similar to native apps on mobile and desktop devices without downloading or updating hassles, with great benefit — they run well on top of poor connectivity.
PWAs will regain momentum in 2022 due to their connectivity resilient design and user resistance to keep piling native apps in their devices. There were already great technical arguments to adopt a PWA-first mindset by developers and software leaders, but the great acceleration to digital experiences is accelerating this change too, because:
From an end-user perspective, PWAs are easy to use on their mobile devices since they do not require an app store and are lightweight.
From a development perspective, PWAs are way faster to change than native apps, and they are easier to maintain.
For development teams, unlike native apps, PWAs use one codebase for all devices, making them searchable by search engines and light.
Get Ready for 2022
The top software engineering trends we see for 2022 serve as a testament to the work we've done and continue to focus on. Leveraging a low-code platform that continuously removes complexity, addresses the developer experience gap, and abstracts the complexity of cloud-native development enables businesses of any industry to scale faster.
Here's a real-world example of how Al Salam Bank in Bahrain revamped its onboarding process and allowed their customers to set up their accounts quickly and easily via the mobile app they developed with OutSystems.
Al Salam Bank Digital Innovation Journey
Al Salam Bank's challenge was to find a solution that would mesh well with their existing digital infrastructure's crucial Shari'a requirements. So instead of using an off-the-shelf product, Al Salam's team decided to build its own solutions, tailored exactly to business and customers' requirements.
Rodrigo Castelo, vice president Middle East and Africa, OutSystems, said, "We were initially responsible for the bank's internal applications. The speed and flexibility of the OutSystems platform made it a compelling solution for Al Salam Bank's customer-facing digital channels as well".
The first project with OutSystems relied on a small team of just three developers and focused on digitising the onboarding experience for the bank's retail customers. By the end of the project, the process of opening accounts and accessing mobile banking services through an app was cut down from days to just a few minutes.
When the disruption of the pandemic reached Bahrain, as part of the nationwide #TeamBahrain effort to support the island's citizens through COVID-19, the bank created the #AlSalamInitiative.
Two of Al Salam's developers built a portal in just two days, which meant the bank could fast-track support directly to those who needed it most.