Amazon Web Services' Head of Commercial Sector for the MENA region Vinod Krishnan highlights the benefits of having a direct connection, such as AWS Direct Connect, for better cloud performance.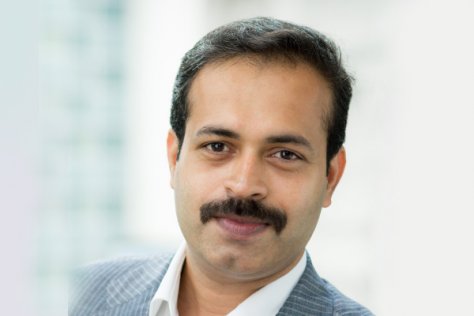 In this era of fourth industrial revolution, where everything is moving towards digitisation, the need for edge services is becoming increasingly apparent. Edge services can reduce the amount of data transmitted and stored in the cloud and reduce the lag time in data transmission and processing.
Last year, AWS launched AWS Direct Connect location in Dubai and Fujairah in the United Arab Emirates. AWS Direct Connect makes it easy for customers to establish a dedicated private network connection between AWS and their datacenter, office, or colocation environment. With AWS Direct Connect, customers in the Middle East can connect to all their AWS resources in any global AWS Region and transfer their business critical data directly between their on-premises infrastructure and AWS.
The need for a direct connection
Most companies procure only enough bandwidth to meet web and email needs and share that Internet connection across the entire enterprise. When companies use the cloud, they find that transferring large data sets can be slow because the business-critical network traffic is contending for bandwidth with another Internet usage. To decrease the amount of time required to transfer the data, companies could increase the bandwidth to the Internet service provider, which frequently requires a costly contract renewal and a minimum commitment. However, with an option such as AWS Direct Connect, companies can transfer business critical data directly from the datacenter, office, or colocation environment into and from AWS bypassing your Internet service provider and removing network congestion. Further, AWS Direct Connect's simple pay as-you-go pricing, and no minimum commitment means companies pay only for the network ports they use and the data they transfer over the connection, which can greatly reduce a company's networking costs.
Applications that use real-time data feeds can also benefit from a direct connection. For example, applications such as video perform best when network latency remains constant. Network latency over the Internet can vary given that the Internet is constantly changing how data gets from point A to B. With a direct connection, companies can control how their data is routed to provide a more consistent network experience over Internet-based connections.
Another advantage of having AWS Direct Connect is it can help enterprises build hybrid environments that satisfy regulatory requirements requiring the use of private connectivity. Hybrid environments allow enterprises to combine the elasticity and economic benefits of AWS with the ability to utilise other infrastructure that they already own.
The two Direct Connect locations in the UAE form part of AWS's increasing investment in the Middle East. Last year, AWS also launched two Amazon CloudFront Edge locations in the United Arab Emirates (UAE). Located in Dubai and Fujairah, Edge locations give organisations in the region an improved experience for their end users, including faster content delivery and added cybersecurity protection.
This year, AWS launched AWS Middle East (Bahrain) Region, with three Availability Zones, bringing flexible, affordable, reliable, and secure cloud computing technologies close to end users across the Middle East, helping organisations speed up their digital transformation initiatives and more rapidly innovate for the citizens of the region. It also launched a new AWS Direct Connect location in Bahrain, which is the first to be operated by AWS, joining the two AWS Direct Connect locations and two Amazon CloudFront Edge locations in the UAE that launched in 2018.
For more information download the latest issue of Equinix Multicloud ME.