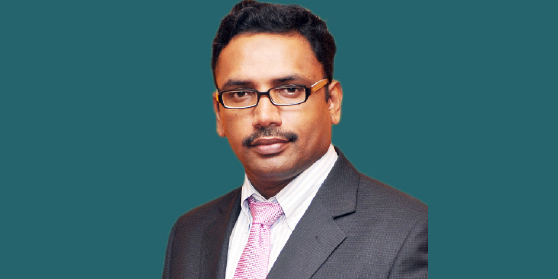 The cybersecurity industry has come a long way from the time when anti-virus and firewall systems used to be the main tools for preventing and resolving data threats. However, as information technology has evolved over time and the risks of using advanced data-driven platforms, such as IoT and SaaS, looms over the corporate sector, advanced data defense mechanism are the need of the hour.
Security intelligence systems use an evolved mix of advanced technologies to provide a robust and comprehensive means of countering data security risks and breaches. It combines methods from log management, network visibility, SIEM analysis capabilities, data collection tools, and advanced threat detection capabilities.
However, Security Intelligence should not be taken as a suite of advanced application programmes like Microsoft Office. Instead, it is a fully integrated data security solution that provides a single interface and data management structure. The following are a few of the elements within a security intelligence solution.
Security intelligence systems collect data from multiple sources and across many platforms and devices for thorough investigation. The amount of data it collects goes a long way in averting a significant amount of data security risks.
The problem of slow threat detection means that any chance of malicious software in your system will have ample time to grow and infect your sensitive corporate data like a virus. In many organisations, the time taken to detect threats can exceed 200 days, which is sufficient enough for a hacker to compromise critical intellectual property rights and other information. However, with a securityintelligence tool, threat detection occurs in near real-time, giving your organisation a significant leverage in resolving security threats.
Fortunately, a security intelligence tool does not collect data to provoke you with numerous alerts. Instead, context plays an important role in correlating different events and incidents so that particular threats can be identified and resolved more efficiently and thoroughly.
So, why exactly is security intelligence important? The main reason is fairly obvious – the rising sophistication of security threats. Hackers are employing next-generation hacking techniques and malicious software programs to gain access to a corporation's data centre. Therefore, this only warrants the use of next-generation data threat detection technologies, so that firms can benefit from better data risk management and minimise chances of major financial problems.
Attackers, for example, are using malware, spear-phishing messages, as well as exploiting the security pitfalls in the mobile platform.
Secondly, first-generation threat intelligence systems, such as SIEM, are becoming incapable of addressing many of the threats faced by organisations. SIEM has become a favoured technology by firms to handle complex data security risks, which traditional measures cannot manage.
However, the first-generation SIEM methods often lack the visibility and scalability needed to provide a comprehensive threat detection evaluation, particularly with threats related to AKA and other persistent threats. This makes such SIEM systems slow to conduct company-wide network scans and to monitor a substantial array of incoming threats.
In conclusion, security intelligence solutions are highly relevant for addressing many of the complex data security threats that firms face these days. It is imperative for organisations to ensure that their network data security systems are in tune with their macro environment. With this approach, they are assured of attaining a considerable edge over their network security efforts and keep incoming threats at bay.