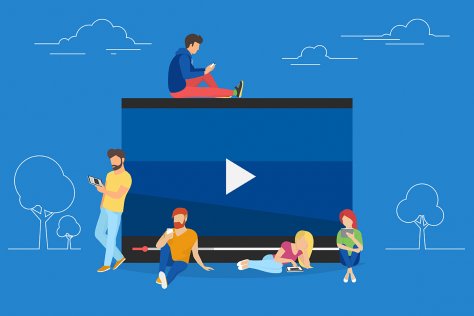 With people compelled to shelter in place in recent months, and to limit their outings and interactions now, digital ways of connecting with family, friends, and others have seen huge growth. Combining the best of interaction, communication, and entertainment, livestreaming has emerged as a huge social media category by itself, with its own set of influencers, content formats, and engaged audiences.
This growing popularity has meant that brands and content creators have a pool of viewers to share their messages with, and build a network of followers. The audience pool has grown because of the diversity of content available, and the display of creativity through which creators share their skills and talents, enlist support for causes, and even echo messages of encouragement and positivity.
For organisations, a live stream can be a very cost-effective marketing option, potentially reaching millions of customers in a country, region, or across the world. Livestreaming across social media platforms can build a direct and personal way to connect with each individual audience member.
This same concept applies to individuals. When content creators livestream on social media, they attract other likeminded individuals that share similar interests and topics to engage in dialogue.
One social media application that encourages this is Singaporean based livestreaming mobile application, Bigo Live. In fact, numerous examples show how people leveraged this platform to build meaningful opportunities. One of these is a single mother, unable to take up a job due to her responsibilities, who livestreams her cooking skills and discovered a new career path for herself, receiving encouragement and advice from those who watched her channel for her recipes.
Livestreaming is becoming more popular across all social media applications. Whether it is YouTube, Facebook, Instagram, Twitch and others, people are opting to do more livestreams and this is simply because there is a demand for it. The lens of a content creator gives you virtual access to a number of places, communities, interests, skills, and talents that otherwise may have gone undiscovered.
No matter where they are, livestreaming opens up a realm of opportunities, and gives people the ability to connect with each other in a more personal and relevant manner. It is a gateway to build and nurture friendships and collaborations based on mutual interest, curiosity, and creativity.