Firas Jadalla, regional director – Middle East, Turkey and Africa, Genetec, sheds light on how Automatic License Plate Recognition (ALPR) can help law enforcement authorities enable enhance public safety.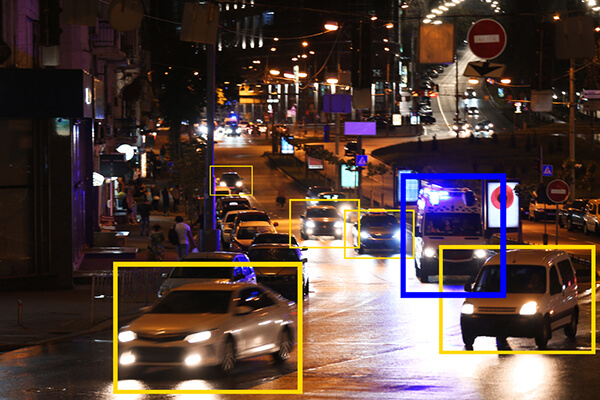 Law enforcement officers invest a great deal of time in the pursuit of vehicles of interest. They seek vehicles that are reported stolen, that are suspected of being involved in criminal activities, are owned by individuals wanted by the authorities for warrants or parole violations, or that have racked up unpaid fines.
Improvements in Automatic License Plate Recognition (ALPR) have given law enforcement organisations a significant advantage in locating wanted vehicles and identifying suspects, apprehending criminals, and investigating crimes. Adding this tool can serve as a force multiplier which is a much-needed boost for police as they are always looking at ways to maximise resources and operate more efficiently.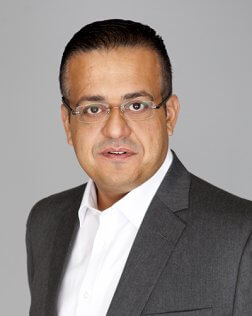 ALPR helps locate more than just stolen vehicles
One of the best technological advances in helping law enforcement locate stolen vehicles – even when they aren't actively looking for them – has been ALPR. According to a study from George Mason University, more than 90 percent of law enforcement agencies use ALPR to locate stolen vehicles. But with advances in technology and increasing use, law enforcement is discovering that ALPR can be used for much more.
Locating missing individuals: One of the significant uses of ALPR has been to locate missing people. When an AMBER Alert is issued to notify of a missing child, for example, it's often accompanied by an automobile description and license plate number. There have been numerous instances worldwide where law enforcement has successfully located missing children – and individuals of any age – after receiving automated alerts on nearby vehicles via an ALPR system.
Tracking known criminals: ALPR systems can aid police in finding known criminals wanted for a variety of offenses: outstanding warrants, parolees that have missed required check-ins, or unregistered sex offenders. An ALPR system can be of great assistance to law enforcement officers working to ensure that known criminals are abiding by the terms and conditions of their release.
Investigation assistance: License plate cameras can also provide valuable information for police investigations. Along with a license plate, ALPR cameras can capture a photo of the vehicle, date, time, and GPS location. This data can provide important clues for any type of case including homicide, burglary, and drug-related crimes. This helps law enforcement solve more crimes and can even help prevent future crimes. A serial arsonist in California was caught because license plate cameras captured his vehicle in the area each time a fire was started. Law enforcement used ALPR evidence to locate and arrest the suspect which prevented him from acting again.
Vehicle and traffic enforcement: Not only can ALPR solutions help law enforcement keep criminals off the street, but they can also help agencies recover much-needed funds. ALPR solutions can capture expired license plates or unregistered vehicles that have eluded required payments. Information obtained from license plate cameras can also be used to assist local governments in collecting parking fines. In just one month, Boulder Colorado police used ALPR to catch more than 100 individuals who owed $20,000 in outstanding parking tickets.
ALPR technology – How it works
ALPR systems include specialised video cameras – in both fixed and mobile (car mounted) formats – that capture license plate images and analytics that automate license plate reading, identification, and potential matching to license plates listed in a database. The system then sends notifications to approved users of the system. This makes it easier for law enforcement to locate vehicles since the ALPR system is always on and is always looking for wanted automobiles.
One of the most recent advances in ALPR technology is the introduction of machine-learning based algorithms that reduce common ALPR misreads and false positives resulting in an even greater performance. For instance, Security Center AutoVu MLC (Machine Learning Core), developed by Genetec, leverages decades of ALPR images and a proprietary neural network to achieve new levels of plate-read performance. It has been optimised to run on current ALPR hardware already used by customers in the field, eliminating the need for the costly hardware often required by machine learning technology. Machine Learning reduces the number of misreads and false positives and increases the accuracy of advanced vehicle analytics, such as license plate origin detection. This increases automation efficiency, reduces the frequency of operator interventions, and helps officers act with confidence knowing that their data is accurate.
Advanced ALPR analytics solutions can also analyse vehicle behavior and characteristics, allowing law enforcement to reduce response time by automatically identifying vehicles behaving suspiciously. These analytics can even provide data on vehicle speed, direction of travel, and type.
Ensuring privacy at all times
Law enforcement agencies are charged with protecting the public and they should take just as much precaution in ensuring that information gathered via an ALPR system is secure and remains private. For this reason, reputable security manufacturers employ a Privacy-by-design engineering approach that calls for privacy to be taken into account throughout the entire development process.
ALPR privacy protection methods should include compliance with local and federal laws as well as certain functions like only reading certain data during scans, limiting data retention periods, providing strict user access and permissions for collected and stored data, tracking who has accessed data, and overall protection methods like encryption.
In conclusion
While ALPR has been around for many years, advances in its technology are improving the solution to the point that it is now a must have for law enforcement. License plate readers can drastically improve the identification and apprehension of known criminals which results in more efficient police operations and safer communities.
---
To read about how Genetec enables organisations to become more efficient, make better decisions and strategically respond to threats, click here.