Technology has become an indispensable part of our lives. Most of us own smartphones or digital assistants, nearly two each in the UAE according to the Telecommunications Regulations Authority (TRA). We use apps to navigate, check the weather forecast, order groceries, and pay our bills. According to Statista.com, an average of 1,434 mobile apps were released through the Apple App Store every day this year. That's a lot of choice when seeking help with our daily tasks.
But, how are we using these apps to improve our lives? And are they smart enough to do so?
What if technologies, like the Internet of Things (IoT) and Artificial Intelligence (AI), could anticipate our wants and needs based on past behaviour, expressed preferences, identified habits, owned data, our location and the environment we are in, to offer seamless solutions to our daily requirements in real time? According to McKinsey, IoT will be one of the three most impactful technologies in our lives by the year 2030 and could ensure that smart technology becomes subtly omnipresent throughout our day.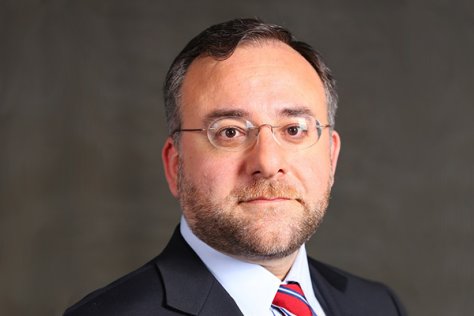 The technologies we have today can be categorised in two ways. One is focused on us – our online and offline environments, and our activities and behaviours therein. These technologies collect data which is assimilated, analysed and extrapolated to anticipate our needs at any given point in time. The second is focused on instilling intelligence in systems to grow their capabilities to interact with each other without human intervention, and use the data to take actions to serve and delight us. Dr Koert Van Mensvoort describes this as 'Next Nature' which revolves around the idea that our technological environment has become so complex, omnipresent and autonomous that it is best perceived as a nature of its own.
So how do we harness this 'Next Nature' to improve our lives? At the moment, these technologies are not quite as interconnected as they could be; they're still being used independently of each other in many instances.
Imagine a scenario where they are perfectly aligned. You are wearing a smartwatch, which helps you monitor certain aspects of your health, but what if the device not only provided you with useful information, but took actions to improve your lifestyle, to positively impact your wellbeing or even alert medical professionals to come to your aid when in need? With IoT and AI technologies, your wearable device could connect to your shopping basket at the grocery store, suggesting options that could improve your diet or remind you to take your heart medication. Furthermore, if the device noticed a serious concern that could be life threatening, it could alert the emergency services to your exact location and literally save your life.
With the number of connected wearable devices worldwide expected to jump from 526 million in 2016 to over 1.1 billion in 2022, the potential to help humankind is substantial.
Technology can also make our daily lives much more convenient. When you go to a mall, there are so many things you can do – eat, shop, watch a movie, or just hang out. The whole ecosystem of the mall can be digitalised, so that you are recognised the moment you enter and your experience can be specially customised for you. Your parking slot is reserved for your arrival. You receive a discount code for Magic Planet so that your kids can play while you shop for their birthday present. Your personal assistant reminds you to buy pet food and that new WiFi booster you've Googled seven times. It also tells you the movie you wanted to see is starting in 15 minutes and ends in sync with the kids' play time. Brilliant! You book the movie on an app, and a concierge meets you at the movie entrance to take your shopping bags and load them into your car. They already know what you've bought, how to store it, and where your car is. The cinema knows you love salted caramel popcorn, which you were able to pre-order and have delivered to your seat. And all of this could happen intuitively.
That's how closely technology can be integrated into our lives. The integration should be so unobtrusive and seamless that we begin to rely on it intuitively. There should be "wow" experiences so often they become the norm. This is something that businesses – especially customer-focused ones – must prioritise if they want to win the loyalty of their customers. Experiences such as these should extend across ecosystems, wherever you go.
Connected technologies have huge potential to not only make our lives easier and better, but also help us work towards the greater good. Because IoT is about connecting and controlling previously unconnected things, its applications are virtually endless. Governments and businesses must continue to explore new ways of using technology to make the world a safer, more prosperous, and more sustainable place to live. We, as consumers, should look forward to a future where we do what we love and leave the behind-the-scenes work to smart technologies.