Emad Fahmy, Systems Engineering Manager Middle East at NETSCOUT, outlines how educational institutions can prevent and defend against DDoS attacks.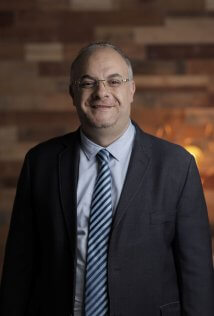 While every sector in the UAE, is prioritizing and accelerating digital transformation activities, the education sector in particular is embracing digital more than ever before. Cloud applications give educators more opportunities to engage students and foster better collaboration. However, this has also enlarged their cyber-attack surface.
As schools have re-opened after the holidays recently, the education sector must bolster their digital infrastructures' security to ensure smooth and secure experiences for all students and staff. One common cyber-attack administered against schools, universities, and other educational institutions is Distributed Denial of Service (DDoS) attacks.
DDoS attacks present a significant risk because they prevent legitimate network requests from passing through, preventing students from accessing the Internet, email, work saved in the cloud, or programs that require Wi-Fi connection access. Therefore, educational institutions must protect themselves against skilled cybercriminals out to make a quick gain or steal intellectual property and prepare against tech-savvy students out to cause havoc. Schools may be unaware they are under attack since the resulting issue may appear to be a service interruption.
DDoS-for-hire services are widely available online, with various websites offering such services for free or at a low cost and with minimum screening procedures in place. The ease with which students or external adversaries might launch attacks is a stark reminder of how vulnerable educational institutions can be.
There are various strategies that educators can use to protect themselves from emerging DDoS threats. Academic institutions and related organizations may prevent 90% of DDoS attacks by adopting modern and robust cybersecurity measures to mitigate the risks of these attacks.
Solution administrators can use an effective but comprehensive DDoS prevention system to secure the organization's network from suspicious behavior and guarantee that only authorized traffic is permitted.
Controlling inbound traffic to the company's data and services is another way to safeguard institutions. This can be achieved by restricting user access, much like how a company might limit the number of users to whom they offer their services.
Finally, schools can become better prepared to ward off threats by encouraging good cyber hygiene among educators and students. Students, teachers, and other staff within the organization should be educated about the importance of caution towards suspicious emails and file attachments they may receive. In such cases, it is also advised that the school's IT teams install antivirus software and file scanners onto each computer in the facility to detect malware and other cyber threats before an email, a file attachment, or a link is opened.
By correctly implementing these strategies, colleges, universities, professional schools, and other educational organizations can significantly decrease the impact of DDoS attacks on their digital networks. Following the best current cybersecurity practices can also put those within the education sector in the strongest position possible to defend themselves if ever targeted by a DDoS attack.