Dinesh Varadhharajan, Chief Product Officer at Kissflow, believes that the advent of Citizen developers is going to play a key role in the next digital decade as businesses continue to grapple with the demands of rapid digital transformation.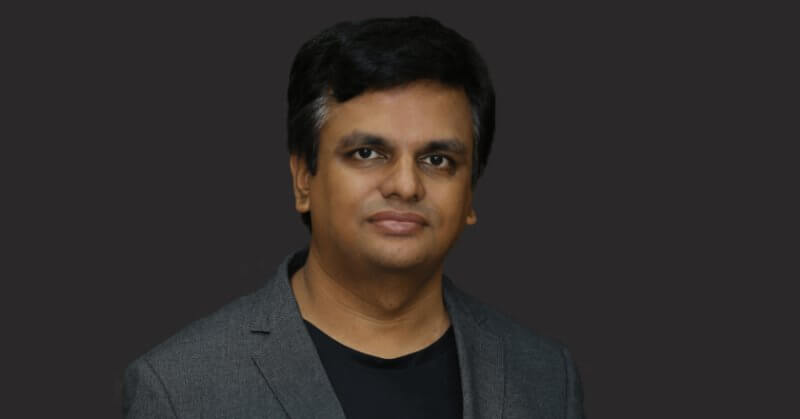 The UAE is a leading force for digital transformation, with companies in the region quick to adopt new technologies and steadily further their aspirations on the journey to digitisation.
This transformation is supported by ambitious government initiatives and strategies such as the new Higher Committee for Government Digital Transformation and the UAE Digital Government Strategy 2025.
In fact, the UAE was ranked among the world's best countries for government digital transformation.
With the rising demand for software, technology, and applications to support this digitisation, many IT departments are struggling to keep the pace.
This, coupled with increased access to no-code and low-code tools, is changing the way businesses create software and opening up a whole new way of working – coined citizen developers.
A fundamental change
As companies strive for digitisation, there is an unprecedented demand for skilled developers.
But a major stumbling block on the digitisation journey is the availability of experienced talent able to meet this growing requirement. No-code and low-code tools have an important role to play in addressing this ongoing supply/demand problem, with citizen developers able to pick up the slack.
Recent Gartner research indicates that by 2023, citizen developers will outnumber professional developers by four to one1. This will fundamentally change the way businesses and IT teams work together, with other employees carrying out projects that normally belonged to their IT colleagues.
Particularly in the early stages of a transition like this, there is likely to be conflict and friction as the roles of two previously separate business sections overlap.
Citizen developers and IT professionals must find new ways of working together as they adapt to the new norm.
For a smooth transition, it is important to have clearly defined responsibilities and roles, enabling the organisation to improve operations, build new efficiencies and meet shared goals.
The role of citizen developers
In business, it's often the case that those who are particularly affected by a problem will be the ones to find the answer.
So, although citizen developers will not be as skilled or experienced as those in the IT department, they will have a more in-depth understanding of the challenges and issues they come across each day.
So as companies begin to use citizen developers and are defining their responsibilities, it is sensible to give them the opportunity to create smart solutions to the issues that matter to them on a daily basis.
As they identify areas for improvement, citizen developers can develop apps using no-code or low-code tools to automate time-consuming or tiresome tasks.
This kind of development optimises processes, improves functions, and boosts employee output – delivering considerable value for the company.
IT teams adapt
IT professionals are likely to take some time to adjust to the idea of a business colleague building software solutions, and this can be a point of friction. However, there are actually many positives of a shift to this approach.
IT teams can swap from a focus on smaller process tweaks and upgrades to complex technical advancements that have a bigger impact on the business and ongoing operational improvements – and are also more rewarding for the employee.
Not only that, there are plenty of technical areas and advancements which can only remain the domain of skilled IT professionals. A good example is cybersecurity, which is simply too complex, risky, and important for a citizen developer to take on.
IT teams will also need to work with citizen developers to guide and support their efforts – and to ensure careful levels of control.
Systems will need to be created to allow citizen developers some level of creative freedom, while at the same time implementing prudent controls and guards.
Common goals and teamwork 
Ideally, companies would build an efficient framework within which citizen and professional developers can work together towards shared goals, guided, and controlled by a system of checks and balances.
Identifying the shared goals and defining each type of developer's responsibilities from the beginning helps meet your company's digital innovation aims, while removing potential for conflict.
There are lots of ways to work together to help achieve success in the journey to digitisation as companies begin to use citizen developers.
Particularly in smaller organisations, an IT mentorship programme can work well, where IT professionals team up with citizen developers to help them achieve their goals.
And in bigger companies, IT team members could run training sessions to help others get to grips with low-code tools.
As barriers are broken down between different facets of the business, citizen developers and IT teams must find new ways to work together, boost innovation and achieve common goals.
This way of working is an excellent opportunity for companies to enhance growth, embrace agility and continue their digital journeys.
So as the pace of digitalisation accelerates in the UAE and across the region, enterprises will need to find ways to enable different ways of working between citizen developers and IT for the benefit of all.