Selina Bieber, Commercial Strategy Senior Director, International Markets at GoDaddy, believes that back-to-school time represents a great opportunity for small businesses to revisit their marketing strategy for its e-commerce sites.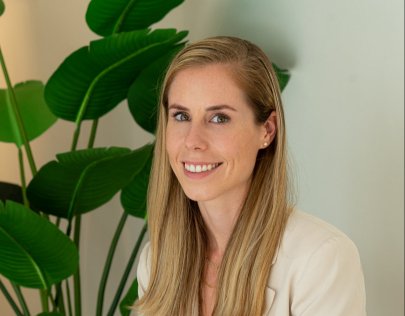 Summer season is almost over, which means now is the perfect time to launch back-to-school sales, marketing, promotions, and deals.
Teachers, parents and students alike are already shopping for back-to-school supplies, from stationery, uniforms, apparel, to shoes, electronics, sporting goods, books and music.
GoDaddy shows entrepreneurs and small business-owners how to make the most of the back-to-school sales season with key insights and tips on how to attract buyers to your e-store.
Sales, incentives and current trends
Consider boosting your summer profits with a back-to-school sale or short-term offers. It is well known that a flash sale can boost sales, and a timed back-to-school sale with an incentive can help do that.
For example, offering the much-needed free shipping is a great incentive for back-to-school shoppers to get them shopping.
In addition to fee-free shipping, you can also offer a discount code or a BOGO (Buy One Get One) deal to increase the likelihood of the sale and encourage buyers to choose you, over your competitor.
Another idea is to couple your sale with current trends.  "For example, if you stock an item that is related to an element of current popular culture, feature it prominently on your website and in your marketing."
Also check out trending themes, or hashtags on social media. Video reels help you reach a wide audience, so use them to your benefit to showcase your products. While prized contests create competition and raise interest.
Being well-informed of current trends and topics of interest outside of school that dominates conversations of kids and their parents help you incorporate those trends into your promotions with a giveaway or a contest.
Create product collections and landing pages 
Pulling together grouped product collections and categories of products is a good way to help your back-to-school customers buy with ease. You can also create landing pages on your website for the most popular products or product categories.
A dedicated landing page limits distractions and shows your site users exactly what they need. This will make the buying process as easy as possible for them.
Another benefit of creating product collections and landing pages is that you can use them in your paid advertising campaigns. For example, put together collections that target students, which includes basic school supplies such as pens and penicils, notebooks, school and laptop bags as well as calculators and drawing tools.
Engage customers with back-to-school-themed social content
A very easy and obvious way to attract customers to your e-store is to interest them with relevant back-to-school-themed content and promote it on your social media platforms.
A good idea is to create a BTS (back-to-school) guide, a list of essential products and supplies or relevant product reviews. That way you are not only promoting your product, but also offering valuable content to your audience.
While you're active on social media, engage in a conversation with your customers across their favorite social media platforms to get a better understanding of their needs and interests. Let your newly-gleaned insight inform your marketing campaigns to get the best results.
GoDaddy offers an integrated suite of online products and services ranging from domain names, hosting and Arabic website-building which makes it easier for businesses to get online in their native language. In addition to offering localised content and support, GoDaddy also gives customers the knowledge they need to plan, build, market and grow their online presence in Arabic.
In addition, GoDaddy's integrated suite of online products and services includes an online store, digital marketing, professional email, security protection and productivity tools.
GoDaddy also offers technical customer support, in English and Arabic, to help guide customers in the growth of their venture online and to find the tools that best meet their needs.