Rackspace Technology COO, Liz Parnell has written an insightful op-ed, which highlights the company's efforts to continue to promote greater gender diversity in the IT sector – through its POWER (Professional Organisation for Women Empowerment at Rackspace) program.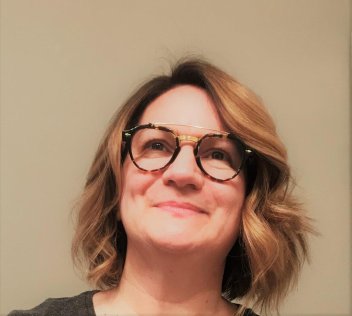 While acceptance has grown in recent years around the importance and benefits of inclusion within teams and organisations, common stumbling blocks remain when it comes to putting inclusion at the core of a company's work culture. Ultimately, to serve people and communities, you need to reflect them and understand their needs.
Inclusive organisations bring many business benefits from being so. These cultures tend to be faster to promote learning, creativity and collaboration, and at improving employee satisfaction and emotional investment in their company and their work.
Even moving beyond the compassionate and onto the more pragmatic, organisations that prioritise inclusion also deliver far stronger results – according to Gartner, inclusive teams outperform less inclusive ones by 50% on average, with 75% of organisations with frontline teams that reflect an inclusive culture exceeding their financial targets.
Rackspace Technology has created a workplace that not only celebrates diversity, in particular when it comes to women in technology, but it encourages Rackers – the employees – to be their authentic true selves at work.
The COVID-19 pandemic presented a myriad of challenges for businesses and their workforce, but these unprecedented times also offered an opportunity for Rackspace Technology to support its teams. Employee experience, recognition and wellness have been prioritised since remote working has been implemented and this in turn has fostered an inclusive culture and improved work-life balance.
Rackspace Technology is intentional in its inclusivity, diversity and belonging approach and has a number of employee resource groups including one specifically to promote women in technology – POWER (Professional Organisation for Women Empowerment at Rackspace).
"We're continuing to see a massive drive in the technology industry to increase gender diversity. At Rackspace Technology, for example, we aim for a 50:50 gender split in our postgraduate recruitment", said Liz Parnell, EMEA COO at Rackspace Technology.
"But there is still more affirmative action that can be taken. We need to help young people to understand that it's not a boy's club and that women started this industry! We should be making industry heroes like Margaret Hamilton as famous as Alan Turing or Steve Jobs."
"I believe that focusing on the next generation is where we will see real transformation. By speaking to children from a young age, we can encourage and help them see themselves in technology and engineering roles, and get them excited for new technologies and applications in the future, all of which will influence their future career decisions. This is something we contribute to through our Racker Resource Groups, where we help school children get a foundational understanding of the technology – from how to code to what the future of the cloud will be."