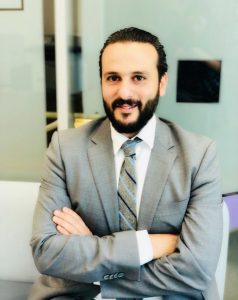 Samer Semaan, Value-Add Distribution Manager, UAE & Gulf, Dell EMC, shares the key elements necessary to achieve digital transformation within enterprises.
The speed with which business critical information is gathered, processed, and analyzed is greater today than ever. This business transition is being driven by the technology trends of cloud computing, mobile, big data, and social media, and is vaster and far reaching than anything previously seen. Despite the increased ubiquity and speed of information gathering and processing, many businesses are unprepared to handle and benefit from these changes.
The pace and scale of change that digital technology is enabling means organisations must adapt to remain relevant. And they must use digital technology to do so. In short, digital transformation is now a business imperative.
Most organisations are still in the early stages of digital maturity, working on isolated projects that lack coordination. Even where digital transformation has taken place, it's not always been a success. In contrast, the handful of organisations that fully understand enterprise-wide digital transformation are making increasingly-rapid progress, disrupting industries and leaving competitors behind in the process. This is because, digital transformation clearly means different things to different people and that pursuing a strategy won't necessarily equate to the changes that are needed to ensure future business success. But if businesses are able to incorporate some key ingredients into their digital transformation strategies, success will more than likely follow.
Our customers need a technology partner that they can rely on to help them in their journey, and we at Dell EMC are here to be their trusted guide and escalate a remedy to advance their digital transformation.
Dell EMC sees the transformation journey following four strategic and parallel paths:
IT Transformation
Today, businesses need to invest in transformation to leverage this industrial revolution. We see ourselves as the transformational catalyst for our customers.  We have the right vision, and leading technologies to empower customers at every step of their digital journey. However, in order to free up funds to invest in this transformation, often times IT has to transform first.
Most CIOs agree on a three-step strategy; beginning with modernizing the infrastructure to deliver maximum performance and availability. This is done using flash-based and converged infrastructure technologies. Step two involves automating service delivery. Everything in the data center must be self-service to make the environment reliable. This turns IT environments into an "IT-as-a-Service" platform, providing a public cloud-like experience inside the data center. Finally, the entire organisational structure of IT must transform to ensure transparency in costs and services levels are well-defined.
Workforce Transformation
Transforming IT environments is only half the story. For workforces of the 21st century, it is imperative to modernize user experiences, empower new ways of working and innovate decision making with intuitive applications and data insight. This involves shifting this status quo to empower a mobile and interconnected workforce. We can help you do all that, and more, without overtaxing IT staff thanks to innovations like PC Lifecycle management. It saves time, effort, decreases down time and increases user-output by an order of magnitude.
Security Transformation
This disrupt or be disrupted age demands transformed security. Data is changing industries, creating opportunities and attracting a whole, new class of malicious adversaries. They're highly organized, well-resourced and work to exploit security gaps with greater persistence than ever before, putting organisations and millions of people at risk. Governing bodies have implemented sweeping regulations to increase security, privacy, and corporate accountability to keep data safe. Traditional security falls short. There's never been a more critical time to transform your security. Dell Technologies; with the combined forces of seven industry leaders, has never been more ready to help you do just that.
To this end, Dell Technologies as a unique family of 7 businesses, brings together strong capabilities in the fastest-growing areas of the industry, including hybrid cloud, software-defined data center, converged infrastructure, platform-as-a-service, data analytics, mobility and cybersecurity, provides the essential infrastructure for organisations to build their digital future, transform IT and protect their most important asset, information.
At the infrastructure level we have:
Dell EMC has solutions and components that help our customers in the journey of IT, workforce and Security transformation, by offering the most comprehensive solutions in the industry that span the full IT ecosystem—from the edge to the core to the cloud.
VMware offers the most trusted virtualization solutions for the data center and applications either on-premises or in the cloud, as well as providing virtualization, management and security solutions for end users, their devices, and the IoT edge.
Virtustream is our leading enterprise-class cloud software & solution provider with a focus on mission-critical applications.
Pivotal plays a leading role in digital transformation with an agile software development approach that leverages data on one cloud-independent platform.
The Dell Client Solutions offer branded hardware, such as desktop PCs, notebooks, 2-in-1s, IoT gateways and thin clients, branded software including endpoint and data security, and branded peripherals such as monitors, printers and projectors, as well as third-party software and peripherals, designed with our commercial and consumer customers' needs in mind to optimize performance, reliability, manageability, design and security.
And to secure it all, we have:
RSA is our premier provider of business-driven security solutions that uniquely link business context with security incidents to help organisations manage risk and protect what matters most. RSA solutions are designed to effectively detect and respond to advanced attacks; manage user identities and access; and reduce business risk, fraud, and cybercrime.
SecureWorks is a leading global cybersecurity company that provides trusted intelligence that strengthens security and reduces risk for your entire organisation in a digitally connected world. We combine visibility from thousands of clients, artificial intelligence and automation from our industry-leading solutions, and actionable insights from our team of elite analysts to create a powerful network effect that provides increasingly strong protection for our clients.
And all of this is supported by Dell EMC Services to help you get the most from our customer investments, from white glove consulting and deployment to the global power of ProSupport, ProDeploy, Maintenance, Training and Managed Services, Dell EMC offers services across the entire lifecycle.
The Dell Technologies family provides customers with everything they need at one place and leadership in every category that matters.