Resident CPI tech expert Cathy Mauzaize, Vice President of EMEA South, ServiceNow, has cautioned that technology alone is not always the answer to the world's complex problems – and the stressed the importance of investing in the right technology.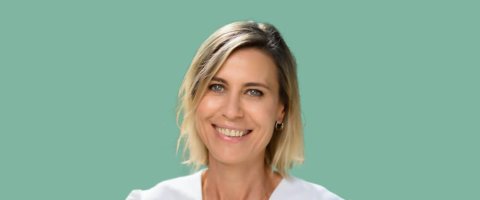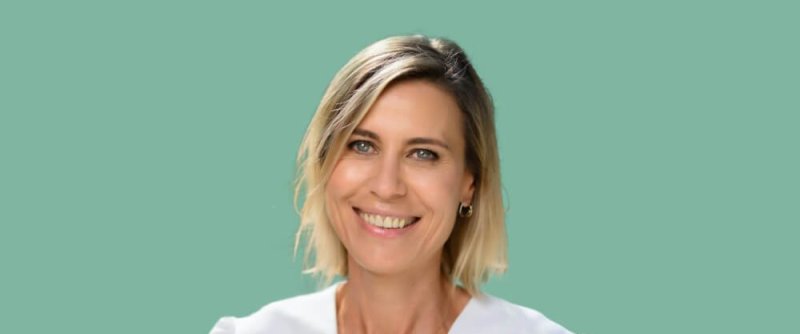 The Middle East is no stranger to overcoming adversity. Businesses of all scales, maturities and industries have felt the impact of the past two or three years. The economic crisis that arose from the global pandemic has created a climate of uncertainty that businesses find difficult to navigate. But they must. A road of opportunities stretches before them. If they do not seize them, others will.  
The answer to this uncertainty is no mystery. Digital transformation was already in full swing before COVID, and it remains our one true path to building businesses that are always ready for the next crisis — adaptive, flexible enterprises that bend with the trends. But there are two sides to digital transformation, and each is as important as the other.
Invest in the right technology
Realities have forced us to transform rapidly at scale. During the pandemic, tentative feasibility studies became rapid rollouts. But to ensure the prescribed outcomes occur, business leaders need rich data and solutions that unlock actionable insights from within to give a detailed view of the organisation — a control-tower model in which decision makers can see systems, people, and operations at a glance.
From this vantage point, given the right technology, leaders will see how the outside world affects the business.
This approach is a lot easier to implement for smaller, younger businesses that do not have to dismantle legacy practices. But in choosing the right technology mix, a rip-and-replace approach may not serve a more established business when its technologies have been in use for some time and have become critical to productivity.
It is important for each type of business to select the right platform for its needs. For legacy integration, some solutions will allow older companies to build a control tower on top of existing technologies in a layered approach that not only saves money but also time and resources when it comes to training.
The control-tower model goes a long way towards eliminating silos and unifying data, operations, and digitisation projects. When digital transformation is linked to what is going on in the world at large, uncertainty is reduced considerably because everyone "sees the signs" together, rather than a single stakeholder having to convince colleagues of the necessity of a change.
This control-tower model also strengthens projects, and transformation has the scope to reach all parts of the enterprise equally.
Put people first
A business is, at its core, people. Uncertainty does not evaporate in the heat of technology alone. People — employees, consumers, citizens — are all part of the journey. It is important to remember that not everyone is a digital savant. So, even if a business invests time and money in the best technology available, it will not count for much if people are unable to use it to its full potential.
Training is essential. If it is not an integral part of a transformation project, it is unlikely that value can be derived from any technology implementation. Performance will suffer, resources will be wasted, and the business agility that can ultimately lead to a reduction in uncertainty will not be forthcoming.
The focus on technology in the service of people extends to the outside world. External business processes that connect consumers or citizens to the enterprise must remain viable even if people do not have access to newly implemented technology.
Likewise, technology must address the employee experience. Any new system must not encroach on the things that matter most to today's workforce. Any modern business must recognise that being agile (and hence, less uncertain) requires not only a well-equipped workforce but a happy one. Inclusive policies bring benefits that include greater success ratios in project execution.
Beyond technology considerations, a very important part of 'Putting people first' is Diversity, inclusion and belonging (DIB), something that has become an economic imperative for the savviest companies.  A diverse workforce is a more productive one. It thrives and innovates.
And it is more likely to ensure the success of digitisation ventures designed to deliver agility and control-tower visibility. DIB is arguably as important a milestone as technology procurement on the road to eliminating uncertainty. But inside and outside the business, we see skills gaps. Gender parity is a great way to rid ourselves of this burden.
If we were to deliver DIB at scale, skills will accrue to businesses more easily, and that means more agility. A welcoming workforce takes commitment, but a range of analyses show that it is worth it. It is time to recognise the benefits of ensuring equity for all, of training everyone in the skills they need to add value, of giving employees a voice that is heard and respected, and of being DIB advocates in the outside world.
What works
Bringing certainty to an uncertain world may get us thinking immediately about technology, but systems and processes alone will not get the job done. Each organisation is different. Finding what works and building on it will take commitment and time. But persistence will pay off.