Arafat Yousef, Managing Director – Middle East & Africa, Nexans Data Solutions, discusses about the need for 100G Ethernet and the unending increment of data.
Enterprise Data Centres need to prepare for the next technology evolution to accommodate the incessant increase of data generation. 100G is set to become the next speed for the core or spine network. Different variants of protocols for 100G Ethernet are now available using multimode fibre. This article focuses on various options ranging from parallel to duplex transmission.
The need for 100G Ethernet
Our society and economy have become increasingly mobile, digital and smart. The services we use each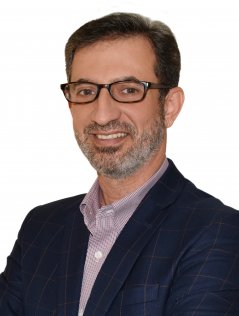 day run on server racks in data centres. These data centres are essential to customer satisfaction and business efficiency and their function extends far beyond that of a data repository. This digitisation of business processes, social media and Internet of Things resulted in an exponential data traffic growth and increased pressure on network requirements.
To meet this annual increase in data traffic, Enterprise data centre managers need to prepare for the next technology evolution. In comes 100G Ethernet. Hyperscale data centres – think Google and Facebook – have been working with 100G for some time and we expect these solutions to become widely adopted in Enterprise data centres as well.
3 ways to implement 100G with multimode fibre
Different options using multimode fibre for 100G are becoming available. These are either based on parallel transmission or the recently introduced solutions based on duplex transmission.  For the latter Short Wavelength Division Multiplexing (SWDM)  and Bi-Directional transmission (BiDi) are gaining momentum.
IEEE's parallel optics protocol uses 4 fibres to send and 4 fibres to receive information and utilises the MTP connectivity. The SWDM Alliance uses 1 fibre to send and 1 fibre to receive information. Per fibre 4 different wavelengths are used with a transmission speed of 25G per wavelength. Cisco's Bi-Directional 'BiDi' solution sends 50G on the same fibre on 855nm in one direction while in the opposite direction 908nm is used to receive 50G.  So, 2 fibres are required to achieve a total capacity of 100G. For both SWDM and BiDi the well-known LC connectivity is used.
Dealing with the 100m limit
However, all abovementioned protocols have one thing in common: the reach is reduced to around 100 meters. For most Enterprise data centres this length limitation shouldn't be a problem as in most cases channel lengths remain under the 100m mark.
Smart choices
Furthermore, the complexity of data centre configurations is increasing. Replication of core switches or fibre channel directors are adding more and more connections to the channel. Also, creation of channels between different data rooms can result in channels with up to 6 connections. In this article, we will take a closer look at the issues that arise from these evolutions, and examine how they can be resolved by the introduction of Ultra Low Loss connectivity solutions.