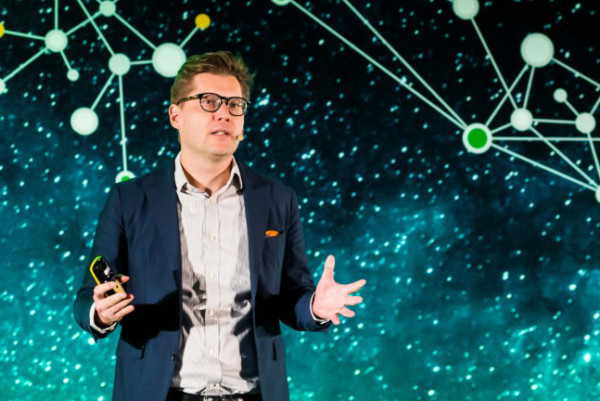 Over the past twelve months we've seen an explosion of data, an increase in processing it and a move towards information activism. This means the number of employees actively able to work with – and master – the huge amounts of information available, such as data scientists, application developers, and business analysts, have become a valuable entity.
Unfortunately, there still aren't enough people with the expertise to handle the ever-increasing, vast levels of data and computing. You would assume, with all the information currently being produced and held by businesses, that 2017 would see us in a new digital era of facts. But, without the right number of specialists to consume and analyse it, there's a gap in resources.  Data is, unfortunately, growing faster than our ability to make use of it.
For many business leaders then, this means a reliance on gut instinct to make even the most important decisions. The situation needs to change. Yes, that will mean upskilling more data scientists in 2017, but there will be a greater focus on empowering more people more broadly. Just as reading and writing skills needed to move beyond scholars 100 years ago, data literacy will become one of the most important business skills for any member of staff.
So, what will change to see culture-wide data literacy become a reality? Here are my predictions:
Combinations of data – Big Data will become less about size and more about combinations. With more fragmentation of data and most of it created externally in the cloud, there will be a cost impact to hoarding data without a clear purpose. That means we'll move towards a model where businesses have to quickly combine their Big Data with small data so they can gain insights and context to get value from it as quickly as possible. Combining data will also shine a light on false information more easily, which can improve data accuracy.
Hybrid thinking – In 2017, hybrid cloud and multi-platform will emerge as the primary model for data analytics. Because of where data is generated, ease of getting started, and its ability to scale, we're now seeing an accelerated move to cloud. Hybrid and multi-environment will emerge as the dominant model, meaning workloads and publishing will happen across cloud and on-premise.
Self-service for all – Freemium is the new normal, so 2017 will be the year users have easier access to their analytics. More and more data visualisation tools are available at low cost, or even for free, so some form of analytics will become accessible across the workforce. With more people beginning their analytics journey, data literacy rates will naturally increase. That means information activism will rise too.
Scale-up – Much a result of its own success, user-driven data discovery from two years ago has become today's enterprise-wide BI. In 2017, this will evolve to replace archaic reporting-first platforms. As modern BI becomes the new reference architecture, it will open more self-service data analysis to more people. It also puts different requirements on the back end for scale, performance, governance, and security.
Advancing analytics – In 2017, the focus will shift from "advanced analytics" to "advancing analytics." Advanced analytics is critical, but the creation of the models, as well as the governance and curation of them, is dependent on highly-skilled experts. However, many more should be able to benefit from those models once they are created, meaning they can be brought into self-service tools. In addition, analytics can be advanced by increased intelligence being embedded into software, removing complexity and chaperoning insights. But the analytical journey shouldn't be a black box or too prescriptive. There is a lot of hype around "artificial intelligence," but it will often serve best as an augmentation rather than replacement of human analysis because it's equally important to keep asking the right questions as it is to provide the answers.
Visualisation as a concept will move from analysis-only to the whole information supply chain – Visualisation will become a strong component in unified hubs that take a visual approach to information asset management, as well as visual self-service data preparation, underpinning the actual visual analysis. Furthermore, progress will be made in having visualisation as a means to communicate our findings.
Focus will shift to custom analytic apps and analytics in the app – Everyone won't — and cannot be —both a producer and a consumer of apps. But they should be able to explore their own data. Data literacy will therefore benefit from analytics meeting people where they are, with applications developed to support them in their own context and situation, as well as the analytics tools we use when setting out to do some data analysis. As such, open, extensible tools that can be easily customised and contextualised by application and web developers will make further headway.