Big data holds the power to fuel transformational growth, yet, as a World Economic Forum report on 'Data-Driven Development' observes, we live in a 'fog of data ignorance.'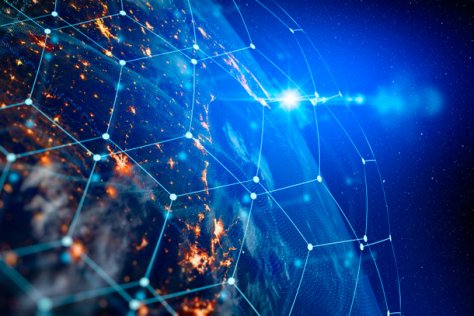 Today, advanced analytics is being used by organisations to inform strategic decision-making and steer their business into new levels of enhanced productivity and efficiency. It's also being used to improve consumer experience, leading to higher satisfaction and brand loyalty in the long-term. Just think of ride-hailing apps like Careem and Uber, or food delivery apps like Deliveroo and UberEATS – by using real-time data analytics, they are able to anticipate their customers' likes and preferences and stay one step ahead of the game.
The challenge in data management
Yet, when it comes to understanding the complexities of data management, there has been very little concerted action on it. Latching on the cloud bandwagon or having 'data analytics' as an add-on function brings little value unless the data at your command is extrapolated and used effectively.
And that is a challenge that many organisations in the UAE face. Our Value of Data study earlier this year identified that organisations in the UAE are losing an average of US$2.1 million every year due to challenges in day-to-day data management, in addition to a loss of more than one hour daily in trying to locate data.
Building further on the study, our 2019 Middle East Databerg Study surveyed 100 IT leaders across multiple sectors and job roles in the UAE, to dig deeper into how they manage data and its impact on their overall business strategy.
Rise of 'databergs'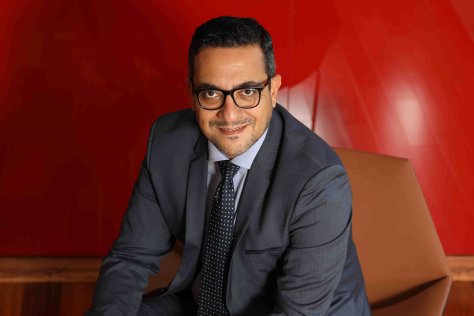 The key finding of this report is that many UAE businesses are failing to adequately manage their dark (unclassified) and Redundant, Obsolete or Trivial (ROT) data, leading to voluminous 'databergs' that not only slow cloud adoption but also unnecessary cost inefficiencies.
With 88 percent of total company data in the dark and ROT realm, respondents said they are failing to reach their own targets for cloud migration. Compared to last year's prediction of cloud storage uptake at 55 percent, the actual uptake this year was just 45 percent – ten per cent lower than anticipated!
This continued prevalence in the volume of dark and ROT data is a matter of concern. Between 2016 and 2019, while there wasn't much change in ROT and dark data management. The amount of ROT and dark data decreased by only 2 percent over the three years while the amount of clean data spiked just 3 percent. This underlines a missed opportunity in harnessing the power of data for enhanced business efficiency and competitive advantage.
As the region moves towards the cloud – with Microsoft having opened its first cloud data centre region in the UAE in 2019 – the lack of systematic and structured efforts to cut down dark data is also impacting the confidence of IT professionals in migrating their data to the cloud as quickly as they need to. With the UAE focused on digital transformation, underpinned by the country's initiatives such as the UAE Strategy for Artificial Intelligence and Emirates Blockchain Strategy 2021, the need to rapidly tap into data, to garner its true significance and value, cannot be overstated.
Reasons for poor data hygiene
Poor data hygiene arises from a number of factors, including slow data deletion, with only 15 percent of organisations deleting data weekly, according to the research. Further, nearly two-thirds of organisations are wasting money on orphaned data with only 33 percent of the respondents stating they had a regular process to reclaim and repurpose orphaned capacity.
This is compounded by the threat dark and ROT data poses to organisational security with many of the UAE organisations surveyed stating that they are running high levels of risk around ransomware.
A quarter of the businesses said it would take them a week to recover from a ransomware attack.  Just 55 percent of businesses are prepared for ransomware attacks and have backup and recovery plans in place.
Digital data hoarding is becoming increasingly commonplace and a 'fear of deleting' mentality ultimately costs companies a huge amount of money in the storage and protection of volumes of data that may no longer hold any value to the organisation, but does create unnecessary increased risk. This money would be better spent in securely storing and protecting the data that holds value and is mission-critical.
With the findings confirming that data hoarding is increasingly becoming the cultural norm in the UAE, a fundamental shift in mindset is needed to prioritise data as a business-critical function.
Three steps to remove 'data fog'
To remove 'data fog', improve data management and reduce complexities within their IT environments, organisations should aim to:
Shed light on dark data by removing any vulnerabilities in the system. Storage environments must be managed proactively to identify dark data and classify it – which will also help generate insight on how storage resources are consumed and thereby help optimise the process.
Ensure that storage costs are managed by regularly deleting ROT data. A failure to do so, before the entire data (including ROT) is moved to the cloud, will mean higher expenses that are avoidable in the first place.
Move towards a hybrid model that will help balance the IT budgets in addition to bringing more savings on storage costs, as well as improving backup and ransomware abilities.
These measures will help navigate spiralling IT costs and missed opportunities arising from poor data management. Further, prioritising the optimisation and protection of valuable, mission-critical data, while illuminating dark and deleting ROT data, will help boost operational efficiencies and support the organisation in its digital transformation with greater efficiency.
As the saying goes – prevention is better than cure. Organisations that are proactive in ensuring that data that is highly available, protected regardless of where it sits in the organisation, with the ability to provide insights that enhance operational efficiency and regulatory compliance, will be the ones that thrive in today's digital economy.
With 'smart cities' being driven by regional governments across the Middle East region, businesses must step up the game and invest in properly managing their most valuable digital asset: their data.