ATAR Labs has partnered with Spectrami, a value-added distributor specialising in cybersecurity and data management solutions, covering the Middle East and North Africa (MENA) regions.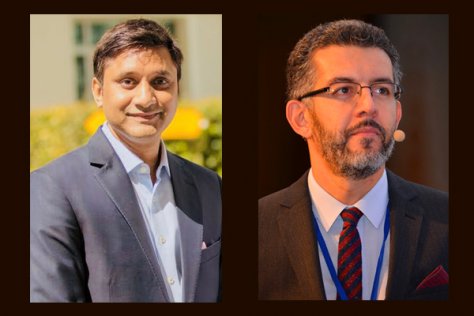 The partnership will see ATAR Labs' flagship product ATAR (Automated Threat Analysis and Response) being promoted extensively through Spectrami's proven and extensive network.
ATAR is one of the leading Security Orchestration, Automation and Response (SOAR) platform, which has been designed for organisations who find it challenging to keep up with the speed and volume of cyber-attacks in the modern world, ATAR helps security teams improve their efficiency through innovative and diverse forms of automation. The platform is customizable to the extend where even the most complex workflows are realizable using ATAR's intuitive interface.
With offices in the UK, UAE, and Turkey, ATAR Labs has just announced a new Value Added Distribution agreement with security and data distribution experts, Spectrami. Specialising in end-to-end solutions in information security, Spectrami will be selling and supporting ATAR across the Middle East and North Africa (MENA) regions.
Renowned for their sales, marketing, logistics and management skills, Spectrami will be maximising sales and brand awareness in the MENA region through its global network of vendors and channel partners.
Burak Dayioglu, ATAR Labs CEO said, "We are very delighted to be partnering with Spectrami as our value added distributor in the Middle East and North Africa region. Their skills, network and proven track record, coupled with the superior technology of ATAR, will undoubtedly prove to be a great success and help even more organisations take a step forward with their cyber defence.
ATAR helps to combine the orchestration of both technology and people, creating a seamless experience and significantly improves the efficiency of a company's ability to respond to the increasingly sophisticated world of cyber-attacks."
Anand Choudha, CEO of Spectrami, said, "The partnership with ATAR Labs gives us the ability to address the market through a solutions perspective. We believe Spectrami's vast distribution network, complemented by the ATAR Labs agile SOC incident investigations offerings, will empower our partner community to provide a robust ROI for our customers across the region
Featuring a programmable robot, analyst augmentation and a SOC Analytics engine, ATAR automatically runs pre-taught attack reflexes without the need of a human expert. Capable of running alongside existing security tools and technologies, ATAR helps organisations improve the security investments whilst allowing security operation centre experts the ability to analyse and resolve attacks up to twenty times faster.