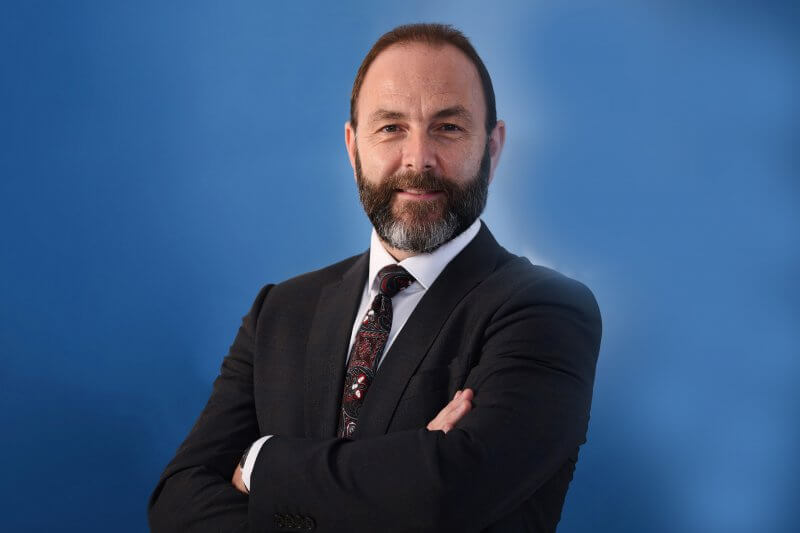 The last year has seen businesses taking increasingly affirmative action in the ways they harness the wealth of data within their organisations. A key priority for many was the optimisation and management of multi-cloud environments, coupled with the need to embed security as a foundation. It will be crucial to operate within a secure and reliable ecosystem to aid safe and sustainable growth.
AI and machine learning will become 'everyday'
Reports of driverless cars and 'human-like' robots have garnered widespread attention, but this will still be a year in which artificial intelligence and machine learning will assist human functions rather than replace them altogether.
In order to apply AI and ML, businesses must have the appropriate infrastructure and curation processes in place to house their data. Specialists can facilitate the use of AI and ML to help people make rational decisions and work with greater efficiency.
At Cisco, we have been using AI and ML to analyse network data and create smoother workflows. AI and ML also enable us to identify and contain threats before they have chance to wreak havoc.
The Internet expands beyond our imagination
Year-on-year network growth has resulted in more IP traffic than ever before. As the Internet continues to develop, what is connected to it is also changing: wearable tech, home appliances and automated vehicles. Just as transformative will be the vast array of IoT sensors. Think intelligent harbours that can optimise shipping, or smart city parking sensors which reduce environmental impacts. The opportunities for both human and machine connectivity are constrained only by one's imagination.
Visual media drives bandwidth demands
We are seeing an increasing shift in interest from traditional broadcast to internet-based viewing. With the growing popularity of OTT services, internet bandwidth needs to be able to support a range of devices and applications to create a seamless viewing experience.
Similarly, VR and AR previously suffered at the hands of poor connectivity and lagging video content. We have reached a stage where corporate and consumer interest in high definition, immersive visual media is here. People want their content displayed in real-time.
Now that advances are taking place to meet such demands, consumers and organisations are starting to use visual media content with more confidence in its ability. This year should see more applications of VR in businesses, from demonstrations and virtual 'test drives', to the assessment of products and real estate online.
5G moves off the starting blocks
Mobile connectivity is set to experience sweeping changes. Increasing demand for speed and reliability is paving the way for 5G. Unlike 3G and 4G, the changes will not merely be incremental. 5G is set to revolutionise connectivity in terms of speed, feeding both corporate and consumer demand for efficiency. Keen to stay ahead of the game, a select few mobile networks have already announced their intentions for introducing 5G capabilities.
We can expect 5G to take real shape from 2020 onwards. It's only a matter of time before organisations will be able to connect instantly, viewing and share content in seconds.
Blockchain beyond the enterprise
As Blockchain is becoming an essential element in the majority of AI and IoT offerings, we predict that all major cloud service providers will have deployed Blockchain commercially by the end of the year.
The application of Blockchain is already beginning to stem beyond the enterprise. From being used to validate minerals in products from conflict-free sources, to operating virtual microgrids that enable residents to buy and sell green energy directly to and from their neighbours – the possibilities are truly endless.
Rethinking networks
They may well have served us greatly in the past, but today's networks were not built to handle the technological advancements of today or tomorrow. Whether we consider 5G, VR, IoT or AI and ML, a strong and secure digital infrastructure is vital for today's public and private networks.
With an increasing number of devices connected to the network, mounting bandwidth requirements and a greater likelihood of cyberattacks, businesses need to shift their mindset from being reactive to proactive if they are to grow.
Organisations now need to be able to enable any device, from anywhere, at any time, across multiple domains. Independent networks must now be united in a single multi-domain architecture. Such architecture will need to be highly automated, anticipating actions and intent to self-optimise, learn and self-heal. For businesses to succeed in the age of digitisation, security must be treated as foundational.