Veronica Martin caught up with Yaniv Vardi, Chief Executive Officer at Claroty, during GISEC 2023 to discuss the key findings of the State of XIoT Security Report, Claroty's plans and priorities for the region and the new attack vectors that have emerged in the Middle East.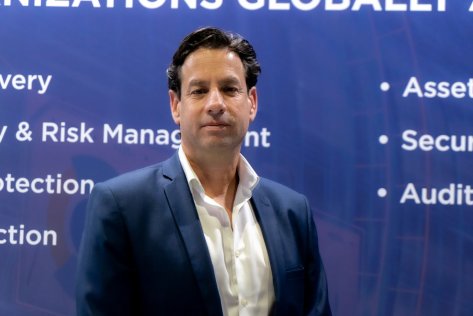 What were the key findings of the State of XIoT Security Report: 2H 2022 regarding cybersecurity trends and insights in the Middle East region?
There is an obvious trend of increasing connectivity in the critical infrastructure because companies want to be more automated and optimized. It's part of the industrial revolution, industry 4.0. Companies want to be more competitive and productive, so connectivity has increased and the race to connectivity by far outpace the fear of the risk. In the report we highlight how the race to connectivity is expanding the number of deployed IoT devices.
The number of devices connected is getting bigger because companies want to be more productive, but at the same time, the ability for these companies to secure it it's reduced, so we have found more vulnerabilities than are expanding in the threat landscape. The number of IoT devices has significantly increased and the estimate is getting to 30 billion devices by 2025. At the same time, companies are connecting their existing physical assets, controllers and fields, but these assets are not secured by design. They were designed 10, 20 years ago when there was no need for security because they were completely isolated. They were not connected. Now they are connected, but they're not secured.
In the Middle East we see, especially in critical infrastructure like oil and gas, transportation and healthcare, a lot of adoption of IoT and connected assets, but at the same time, security is a bit behind. If you compare an oil and gas company to other companies around the world, here you can say they're more advanced from a technology perspective, but they need to start keeping up from a security perspective too.
What are Claroty's plans and priorities for the region, and how do they align with the challenges and opportunities presented by the current cybersecurity landscape in the Middle East?
We have opened up an operation in Dubai to cover the UAE and we now have an operation in Saudi too.  We want to expand our outreach and services in the UAE and we have partners that are servicing the territory here and helping us deploy and support our customers.
How can organizations in the Middle East bridge the regional IT/cybersecurity skills gap, and what strategies can they employ to build a more robust and diverse talent pipeline?
There are few challenges we see in different customers and cybersecurity is a big part of it. One is visibility, getting to understand what you have, and two is the skillset and talent to be used. There is less talent and skillset than needed, so the ability to train and certify the IT security people is a must.
Also, getting young students that are part of the education community in college and get them trained on IT security when they are in school is crucial. That's why we have created the Claroty Academy to train them on the specific regulations, needs, guidelines and how to approach the OT security journey. We train them as part of the certification classes that we have, so I encourage companies to sign up. Obviously, our customers are getting this training at no cost, but non-customers and partners can apply too.
What new attack vectors have emerged in the Middle East, and how can businesses enhance their cyber resilience to mitigate the risks associated with these threats?
I see three attack vectors that are more obvious today than ever. One is connecting the existing physical assets controllers, for example, to the network where these assets were isolated in air gap before and were not designed for security. Now they're connected, but still not designed for security. Two is adding more IoT devices, getting to 30 billion devices by 2025, as a lot of them are not secured because the maturity level is not there yet. Third is remote access. Covid got the US economy, for example, to move to a hybrid approach where they have 40% of the businesses allowing remote access into their sites by internal users and third party vendors. This has created an attack vector that has continued to expand.
Can you share a case study or example of a particularly relevant business challenge that Claroty has addressed in the Middle East, and what were the outcomes of this engagement?
Claroty has been assisting companies in the region in protecting their cyber physical systems. For example, with an oil and gas company we realized they did not have visibility into their assets that are connected, so the CISO realized they knew only about 40% of the connected assets that they have. So, asset management and visibility is a big thing for us and for them, even before cybersecurity.
Another example is a hospital system. We do a lot of asset management and discovery of these assets, but we also provide the utilizations of them, which makes them save a lot of money and improve their operations.