CNME Editor Mark Forker spoke to Taj El-Khayat, Regional Director, MENA, Citrix, to find out how the global software leader is helping its customers overcome the challenges presented by the ongoing global COVID-19 pandemic, and how its cutting-edge technologies are keeping businesses 'secure' as they transition from a traditional office environment to a virtual one.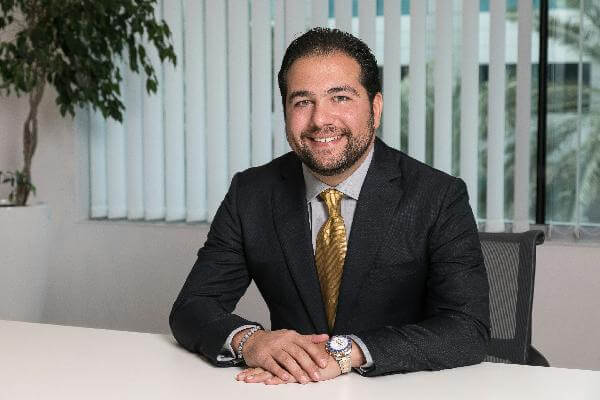 In a fascinating interview, the charismatic El-Khayat outlined how Citrix, which is fabled for its ability to provide solutions that enhance the way people work, positioned itself as the 'go-to' player for enterprises looking to enable their employees to work remotely.
However, as El-Khayat pointed out, before they could start helping their clients – they needed to get their own house in order first.
"The first thing we had to do in order for us to be a position to help our customers was to take care of our own employees. We needed to make sure that our employees were safe, and that they were able to react to the demands that we foresaw happening as a result of the COVID-19 pandemic, which was a desire from enterprises to quickly accelerate their working from home strategies," said El-Khayat.
As a company that provides technology that enables remote working, it was rather inevitable that Citrix would be inundated with requests for help. El-Khayat disclosed that the first action they took was to establish an emergency customer outreach in which they proactively reached out to their customers by providing them with two specifics.
"We're a leader in this space, and our install base is quite large, so what we've done is we've gone to our key customers and we've provided them with the ability to accelerate and fast-track business continuity planning in order for us to enable organisations to enact their remote working strategies very quickly," said El-Khayat.
The dynamic Regional Director of Citrix's operations in MENA added that they also catered for those they could not reach due to scale by providing them with a BCP resource page on their public website, which included blogs written by their global CEO – and multiple contributions from their partner ecosystem in an effort to give organisations an easy, quick and rapid way to initiate their remote working plans.
El-Khayat then explained that we're now entering a phase they labelled the 'fixed phase' and articulated the nuances between each phase since lockdown began – and stressed how enterprises needed to make the right decisions to move onto what he called the 'preparation phase'.
"Everything that I've discussed in terms of the outreach initiative, and our ability to create our BCP resource and programs was categorised as the 'enabling phase'. The next phase, which is the phase were in now is what we call the 'fixed phase'. Obviously a lot of enterprises are having to do a lot of shortcuts in order for them to get their remote working programs up and running, and we're working with customers to assess their current state and desired state. We're also working with our partners and our professional services arm to essentially go and stabilise the written investments that have been made by those organisations to get them to start building on solid foundations in order to get them to the third phase, which is what we call the 'preparation phase'," said El-Khayat.
It's one thing to work remotely, but one of the biggest challenges for many enterprises is making sure their employees and their assets are protected, which is easier said than done, especially when you consider that the current climate provides cyber hackers with ample opportunities to exploit vulnerabilities in many businesses.
El-Khayat highlighted that security was another critical factor in businesses reaching out to Citrix to ensure they were secure when working remotely.
"If you think about Citrix in the context of security, the way we enable users to access their virtual machines and their applications is secured and hosted in their data centres by using our virtualisation technology. We're essentially taking the strict corporate policies to the edge of the user, so they can access their data and their applications from the resources and the security policies of their corporate network. The ability to do this enabled us to tick a very important box for organisations, which means that Citrix is a platform that enables them to move from the edge to the home whilst maintaining optimum security," said El-Khayat.
El-Khayat concluded a brilliant interview by discussing the capabilities of the suite of security products they have at their disposal.
"Citrix deploys their technologies based on a secure digital perimeter, which basically talks about apps and data that is hosted in data centres. We leverage cloud security that is managed for optimum application delivery by dispensing our line of security products around our load balancing technology and web application firewall, that is then complimented by our own security policies that secure access to applications and data protection, and this ultimately at the very core of what we do," said El-Khayat.