Ranjith Kaippada (RK), Managing Director and Rohit Bhargava (RB), Practice Head – Cloud & Security at Cloud Box Technologies, shed light on the evolving cloud and security requirements of regional organisations and discuss how the company's newly launched new security practice can enable enterprises to securely navigate the new normal.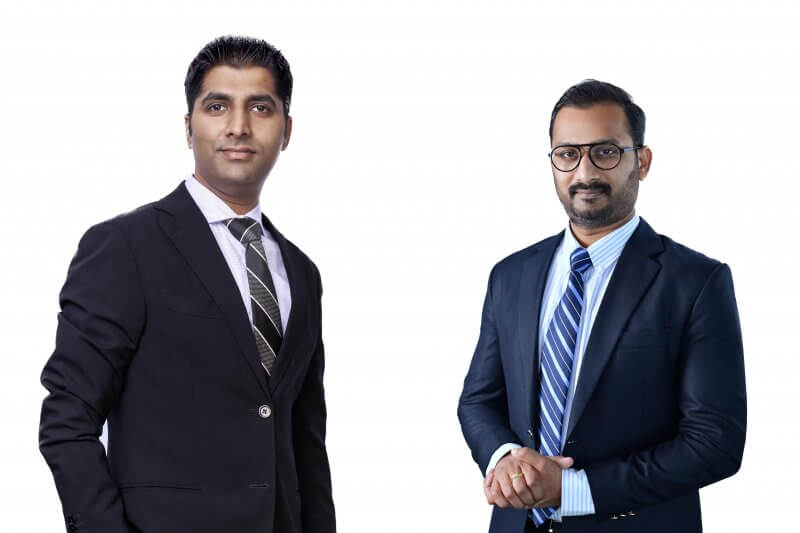 Can you please give an overview of Cloud Box Technologies and your operations here in the region? 
 RK: Cloud Box Technologies (CBT) is a leading IT services specialist in the Middle East specialising in IT infrastructure consultancy, cloud, network security, systems integration and professional services catering to enterprises, government, BFSI, SMBs to name some. We offer end-to-end solutions for IT infrastructure, data management, information security and virtualisation. Our portfolio includes some of the best solutions for data centres, storage, server, back up, disaster recovery, network security, cybersecurity, desktop virtualisation as well as cloud including public cloud, private cloud and hybrid cloud.  
 We have a strong team of talented and qualified professionals, who work closely with our customers to put together a strategy after studying and evaluating their requirements. They, then, design, develop and implement systems and processes that help customers best achieve their digital transformation goals. CBT provides the perfect combination of value and expertise required to deploy the latest solutions for our clients.  
CBT is positioned to offer a single interface to technology integration and services and provides effective and efficient IT infrastructure sourcing and enabling services to organisations of all sizes across different industry segments. We offer integration of IT technologies to deliver business value to our customers. We have also made investments in network operation centres in Dubai and India as a part of our managed services.  
A recent industry study has highlighted that the global hybrid cloud market is expected to generate $171.93 billion by 2025. What are the key drivers behind this trend?  
RB: Cloud is the primary platform for enabling digital transformation for enterprises. The arrival of the pandemic has tipped the balance. Over the last six months, enterprises have accelerated their cloud adoption journey and other digital transformation initiatives. Being agile on a digital platform has now resolutely been understood as the minimum requirement for business survival in the months and years ahead. Business executives are using public cloud applications as it gives them flexibility of working anytime and anywhere, and are using private cloud for mission critical data and operations.  
Does having a multi-cloud or hybrid cloud approach result in organisations having to deal with multiple and more complexities? What kind of best practices can enterprises adopt to counter the challenges brought by these complexities? 
RB: Enterprises choose to work with multiple cloud providers for a host of reasons such as staying competitive, taking advantage of best of breed offerings, avoiding medium- and long-term vendor lock-in, boosting data integration and data sharing across applications, and improving maturity of cloud governance and administration. The guidelines for building a multi-cloud portfolio of service providers is to check architecture, design, modularity, style, across the various players; compare availability, performance, data sovereignty, regulatory requirements, labour costs, of the cloud providers; assess governance, control, administration, monitoring, policies, procedures, processes, cost, optimisation, across the options; and check various service offerings like disaster recovery, migration of data, migration of applications, from the existing cloud service providers.  
As enterprises scale their usage of public cloud platforms, and begin their journey into adoption of multi-cloud platforms, having a trusted partner to work alongside them can avoid the next set of pitfalls. Typically, integration of multi-cloud platforms into a seamless experience, having a single pane of glass for dashboard management, 24 by 7 monitoring and support, amongst others, are the benefits, that a trusted multi-cloud channel partner can provide for enterprises.  
Can you please elaborate on Cloud Box Technologies' new security practice? What kinds of benefits can this bring to regional customers? 
 RK: We recently expanded our business and launched our new security practice with team of cybersecurity specialists and an end-to-end security solutions and services portfolio.  With the large-scale increase and emphasis on digital transformation in the post-pandemic workplace, threat, risk, and vulnerability levels, have also increased across enterprises. With this new launch, we have adopted a holistic approach in offering our cybersecurity services, which is a business enabler for enterprises in the region that are tackling transformation technologies in the new normal. 
CBT has adopted a three-step approach in expanding our cybersecurity services within our end user customer base. These include detecting and identifying system and network vulnerabilities and risks; protecting people, processes and technologies and responding to events and incidents; and recovering data and information and monitoring cybersecurity incidents in real time. 
It is essential and vital that we have this framework in place. The solutions that we design, deploy and implement at customer sites are prone to threats and can be compromised at any time. Usually end user networks are not secure and have less than the desired requirements in place. It is our responsibility to secure customer assets wherever we have deployed our solutions. That is why we have added a cybersecurity framework in our portfolio wherever we are offering technologies and solutions. 
CBT's security practice is led by Rohit Bhargav, Practice Head – Cloud and Security, who has an international networking and systems engineering background of over 15 years and is experienced in enterprise networking and security having previously worked at Dimension Data, Chatsworth Products (CPI) and Huawei.  
Our cybersecurity portfolio and services now include system protection, network and data protection, cloud security, identity and access governance, and managed and professional security services. To deliver these, CBT has partnered with global vendors such as Fortinet, Sophos, Pulse Secure, Digital Insights, Forcepoint, Tenable Security, Symantec, amongst others. Recently, CBT also became a Dell Platinum partner offering Dell-EMC and RSA security solutions. 
What differentiates Cloud Box Technologies' security offerings to its counterparts in the market? 
RK:  Cybercriminals are operating highly sophisticated organisations with a variety of low-cost, readily available hacking tools, according to Gartner. A lack of relevant skills and low cybersecurity budgets means that organisations are falling behind in their attempts to counter the growing number of cyber–attacks. CBT is attempting to fill this gap for additional resources, to mitigate the threat of cyber–attacks, that can lead to data breaches, loss of intellectual property and regulatory exposure.
We have now embedded cybersecurity solutions into our core technology and infrastructure solutions. This ensures that no digital transformation project initiated by CBT, increases the attack surface across any of our enterprise customers and leaves them vulnerable. We protect our customers as they begin or advance along their transformation journeys, whenever we are partnering with them. 
Where do you see the enterprise cloud security space evolving in the next few months? 
RB: Remote working in the current situation has given rise to a whole level of attention being paid to both Cloud adoption as well as cloud security. It is important to strategise and have security priorities in place whether it is related to infrastructure, networking and applications. There are essentially two aspects that need to be tackled in cloud security, on the one hand it includes IT administration and on the other hand it must be tackled at the users' end. We also advise enabling multi–factor authentication for both the console as well as the root user and further strengthen user authentication. With necessary permissions in place it helps reduce the attack surface by detecting users and roles.  
Organisations must also check if the basic login information and configuration is correct to enable better visibility of the public cloud. And most important, adopting cloud security technologies such as Cloud Access Security Brokers (CASB), Endpoint Detection and Response (EDR) and Cloud Data Loss Prevention (DLP) solutions for web and email, endpoints, network and mobile, most remote working workforce can be secured, centralised, managed, and threats and events can be reported and remediated in real time.  
 What can the market expect from Cloud Box Technologies in the coming months? 
RK: Our goal is to consistently deliver exceptional cost-effective services to our customers and become the single source for all their IT and professional services requirements. We will be expanding our operations to include more countries and services as well as partnering with new global vendors who offer innovative as well as emerging technologies.