Kamil Al Tawil, Managing Director at Equinix MENA, has penned an exclusive op-ed which outlines the role Equinix's datacenter has played in facilitating cloud transformation across the UAE.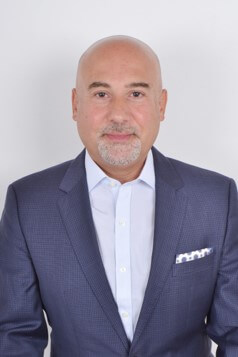 Over the past few years, every organisation has built, or is in the process of building, their digital strategy to scale and provide world-class experiences for their customers, partners, and employees.
Faced with ever-changing environments, businesses had to move faster and be more agile than ever to advance global digital transformation. Digital leaders are shifting from a reactive posture to more proactive, strategic digital transformation initiatives.
For more than twenty years, Equinix has been helping enterprises to use our trusted platform and see the value of Platform Equinix® for deploying their business platforms and applications at scale.
With our leading network and interconnection solutions, we help businesses stay connected and expand connections via a dynamic ecosystem of partners, networks, and carriers. The more we have expanded, the more forward-looking organisations have gravitated to Equinix to bring together and interconnect their digital infrastructure.
Global in nature, we offer solutions spanning a wide range of industries to help enterprises and service providers achieve success in the digital economy. As a result of the latest digital push, industry leaders are now building and interconnecting digital infrastructure to power their success faster than ever.
Without any doubt, a fast-changing environment requires higher standards for security, adaptability and flexibility in IT operations and support. This is putting the spotlight on digital ecosystems, as they enable enterprises to work closely with service providers, partners, and customers to create efficient end-to-end business flows and deliver positive business outcomes.
As businesses are bracing for the long-term impact of COVID-19, one thing is becoming apparent: the ever-growing importance and reliance on the cloud.
To stay competitive in today's dynamic business environment, a company's IT infrastructure must deliver faster technology solutions to adapt to changing demands placed on it by both the business and its employees.
Unquestionably, the pandemic is pushing the agenda of cloud adoption to the fore, as it enables businesses to handle workloads in a more flexible and cost-effective way.
For those willing to take one step ahead and move into a hybrid multicloud environment, they can enjoy the best capabilities and cost savings that each cloud service provider offers, and eventually optimise operational efficiency, security and investments.
This means that a holistic approach to managing diverse cloud environments with the ability to access and harness the best of each solution can give businesses the advantage to speed up their digital journey.
There is no one-cloud-fits-all strategy. Organisations need to be more flexible and adapt expeditiously to the new cloud age. This can only be achieved by having a multi-cloud and hybrid cloud strategy that will allow the delivery of flexibility, scalability, and security.
At Equinix, our role is to enable cloud service providers and cloud leaders to expand their platforms regionally and globally. Equinix Fabric allows companies to interconnect between various cloud providers so they can build a cloud strategy around hybrid cloud and multi-cloud access.
As enterprise demands for ecosystem access, infrastructure performance and network agility increase, customers are choosing Equinix Fabric as their de facto interconnection standard for connecting their digital infrastructure globally on Platform Equinix®.
No longer just for cloud connectivity, Equinix Fabric establishes a globally connected footprint of services that enables digital leaders to transform their businesses as they connect to everything and everyone that matters to their business.
With Equinix Fabric integration built into both Network Edge and Equinix Metal over the trusted Equinix platform, digital leaders can bring together all the right places, partners, and possibilities to create the foundational infrastructure needed to succeed.
As we look toward the future and reflect on how to best serve digital leaders, we have set a course to manage our own growth and next-level digital transformation to best support them.