Ahmad Halabi, Managing Director (UAE), Resecurity, tells Anita Joseph, Editor, Security Advisor about the company's participation at Black Hat and what makes it unique.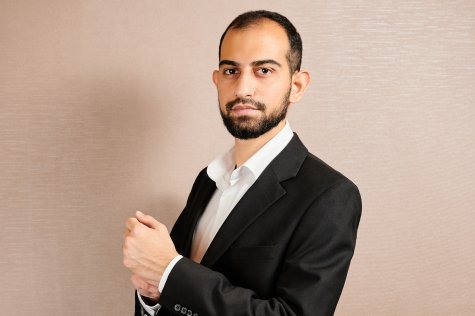 What products and solutions are Resecurity showcasing at the Black Hat event in Riyadh this year?
At Black Hat, we will showcase our Digital Risk Management Solutions that help protect entire enterprise ecosystems and monitor insider and outsider threats. One of the major solutions we have is Context CTI – a comprehensive cyber threat intelligence platform that helps law enforcement, governmental entities and financial sectors protect their critical data and identify any botnets, possible data breaches, movements, activities and malicious actors on the dark web and also reduce potential blind spots, so that they can ensure its safety.
We will also showcase our EPP or the Endpoint Protection Platform-an advanced, next-generation threat detection and monitoring service to streamline and secure an organisation's cybersecurity environment. The EPP can detect Zero-Day vulnerabilities and potential malware based on signatures identified in the Dark Web which gives enterprises earlier security intelligence feeds before an attack happens. It is an extendable and highly scalable solution with its own ecosystem providing additional next gen services on top of a traditional security stack.
At the event, we are also displayed our Identity Protection services comprising core cybersecurity services, including Vulnerability Assessment and Penetration Testing (VAPT) – an offensive & defensive ethical hacking to identify weaknesses and mitigate them, malware analysis as well as investigations and threat analysis.
What differentiates Resecurity from its market rivals? 
 The digital economy is booming throughout the Middle East. With this rapid growth, cyberthreats have become rampant. Resecurity is dedicated to helping more organisations throughout the Middle East secure their digital ecosystems and keep up with emerging cyberthreats with these investments.
 We stand out with the quality of our data: from monitoring Threat Artifacts (IOCs, TTPs) and adversaries (communities and criminal marketplaces). We are also specialised in identifying information in the Dark Web-not just the usual information, but detailed information based on historical information.  Data is monitored 24/7 and constantly updated. We stay abreast of Botnets which can potentially severely compromise the critical data of organisations. We also have a dedicated Hunter Unit -a human intelligence research and development team that helps with the investigation, in addition to Artificial Intelligence.
In your opinion, what are the biggest security threats facing enterprises on a global scale? Is it still ransomware, or are there new threat actors at play? 
Ransomware is still prevalent, but Botnets are way more dangerous than Ransomware, because the computers of major companies can be compromised without them being aware of it. At Resecurity, we comprehensively monitor all external, internal and cloud risks, and take immediate action to destroy any malicious actors/threats.
You've been quoted as saying your next-gen platform for enterprise end-point detection represents a 'revolution' in cybersecurity for businesses of 'all sizes'. Can you elaborate? 
No matter how big or small a company/business size is, Resecurity can equip them with a next-generation cyber intelligence and security platform. We provide security for businesses both big or small, and ensure that their brand is well protected with us. Resecurity also continuously detects and monitors malicious actors and cyber threats, and investigate and prevent potential attacks on businesses before they happen.
How important is an event like Black Hat MEA for Resecurity to elevate and promote its mission? 
Black Hat provides the perfect opportunity for us to show visitors the importance of Cyber Threat Intelligence for identifying cyber risks and threats. It also gives us a platform to generate greater awareness about the serious danger and damages that can affect brands and businesses if they don't maintain their security posture and regularly monitor their risk management capabilities.
Tell us about your market presence across the Middle East and plans for further growth in the next 12 months?
 Frost & Sullivan has rated Resecurity as one of the top cyber threat and intelligence vendors. Then again, the Middle East is a key region for us, particularly in view of the growing landscape of cyberattacks. Therefore, we invest considerably in human intelligence sources across the region to deliver the best value to our clients.
In the region, we have physical presence in KSA, UAE, Jordan, Bahrain, Qatar and Oman, and have more expansion plans in the pipeline. Also, for the Middle East region in particular, we aim to hire local talent and introduce new capabilities and creativity to the local market in order for it to better adopt CTI technologies.
That's not all. We're partnering with several ISPs and MSSPs to enhance their capabilities, particularly in areas like dark web monitoring, identity protection and cyber risk monitoring.