At the recently held Gulf Information Security Exhibition and Conference, Security Advisor ME caught up with Credence Security managing director Garreth Scott to discuss the latest company and industry updates.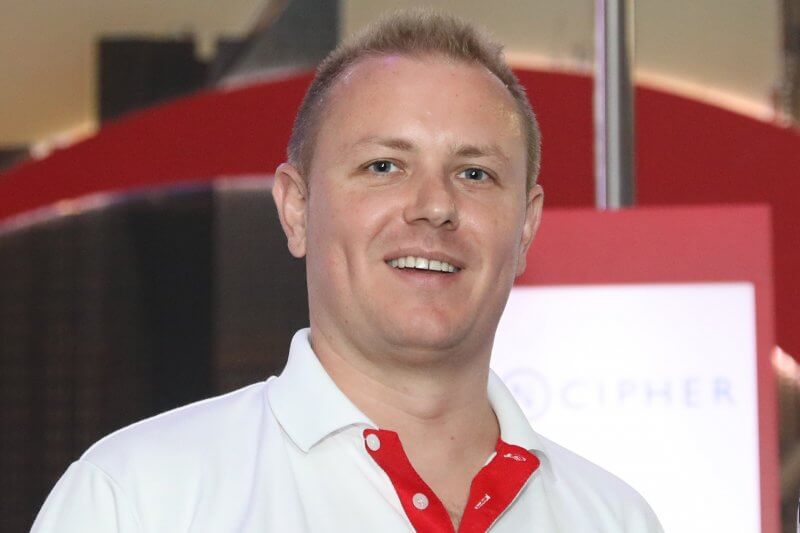 Can you please share some of the highlights at Credence Security over the past 12 months?
We have recently moved to a new office in JLT, Dubai and a big driver behind that is the opening of our new training facility. Over the past few years, we had hosted several training events in the region. However, to address growing demands we wanted to hold training sessions more regularly. To achieve this, we needed a fixed facility to host them at and opening our own training centre is the logical step.
We've already had a great response so far and I think that will be extremely beneficial to our customers in the region.
More than that, we've closed a number of significant deals with some of the top brands in the security market over the past year. These vendors include Nominet, a DNS cybersecurity vendor offering visibility and vulnerability assessments; Wallix, a PAM solutions provider; and nCipher, which has spun-off from Thales Security, a firm offering general purpose hardware security module (HSM).
What are your criteria when onboarding new vendor partners?
Our go-to-market strategy has always been focused on finding products that complement our portfolio. As an extension of our partners here in the region, we want to be able to provide them with equitable support, which is why we ensure that our vendors are not competing with one another.
In addition, we also make sure that a potential vendor is a leader in the security segment that they are doing business in. We look at partners who have been recognised by market analysts such as Gartner and Forrester, as well as those who have good global traction and customer references. Those are the boxes that we like to tick when bringing in new vendor partners here in the region.
What aspect of cybersecurity do you think will see increased investments in this 2019?
Cybersecurity is increasingly becoming an important subject as organisations from across the board accelerate their digital journey.
I believe solutions around digital forensics and security awareness will be hot areas for investments this year. Digital forensics solutions will see increased adoption this year as government across the globe enforce cybersecurity regulations, organisations in industries such as finance, law enforcement and insurance are under immense pressure to beef up their digital forensic capabilities.
Another area where we see increased growth is security awareness training. As cyber threats grow in sophistication there is a huge drive for businesses to strengthen all aspects for their security strategies including the human element.
We believe we have an opportunity to help regional customers in these areas and together with our partners help them create a security ecosystem that works seamlessly together.
What can we expect from Credence this year?
We are in the middle of executing our three-year plan. This strategy is focused on bringing leading cybersecurity, forensics and GRC solutions to regional customers, as well as our supporting vendors and channel community. For our vendors, we pledge to continue to strengthen our local team ensuring that we only have the best expertise in delivering their solutions.
In addition, we pledge greater dedication to our channel partners by bolstering our sales enablement initiatives. As for regional customers, we aim to continue to grow our technical capabilities and bring in new vendors that will help them address today's rising security demands.