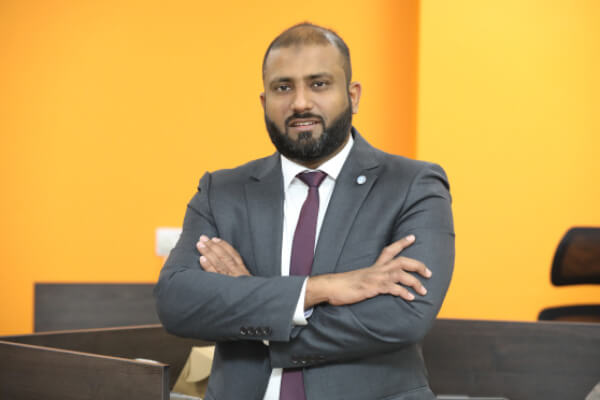 Pivot3's manager, solutions architect Ahmed Waqas Abid explains how the firm is equipped to provide infrastructure and cloud solutions to power the smart city of the future.
What kind of demand are you seeing from regional governments who are looking to build smart cities?
Every government in this part of the world is looking to develop smart cities. That being said, they need new services. They often make things up as they go along, and add services as they go, with a perpetual trial and error process. That means that the infrastructure they need has to be elastic, scalable and flexible. The services they need to deliver have unique resource requirements, and that often means they need a hybrid cloud platform and a future-proof infrastructure.
Tell us about Pivot3's infrastructure offerings.
We provide infrastructure as a platform. We have the most scalable, resilient and efficient storage in the industry. We provide a highly scalable resilient platform for applications. We're the only vendor with hybrid cloud who provides privacy-based management. Different systems have different priorities. The security associated with those apps is also critical. Smart cities are about citizen data. It could be confidential, private data. Not all platforms need encryption, but the customer needs to have the choice of what they want to protect.
What do you offer in the way of hybrid cloud?
We have two strains of business – our IoT video surveillance and IT. Most customers want data locality and data privacy. They don't want data to be out of their geography. That's why Amazon and Microsoft are setting up data centres in this part of the world. Pivot3 becomes an on-premise private cloud which integrates with public cloud.
Non-critical data is often cheaper and easier to move to cloud. We provide a seamless gateway to move between on-premise and cloud. These parts are converging – IoT and hybrid cloud are converging into one platform. We've done both sides well over the last few years. We have relationships with technology vendors and the right domain knowledge to deliver IoT. We have an undefeatable combination which we offer to customers.
Why are smart surveillance solutions so important in smart cities?
Now, a lot of video analytics are built around CCTV as a platform, as well as AI and AR. These kind of apps that are built around CCTV help government departments to provide predictive security for citizens.
There's been a huge transformation in how video surveillance was previously used. Before, it was a regulatory requirement, now it's about business intelligence and business transformation. We've been doing infrastructure solutions for the last 10 years for video. It's different from IT. Video gives you one chance to discover something, and if you don't use that you won't get it back. With IT, you get a second chance. The camera gets the footage, captures it and puts it on the infrastructure. If you capture it, it stays with you. Infrastructure needs the right kind of architecture to ingest data.
Video storage is unique compared to IT storage. It's always writing. With IT it's a 50/50 read-write ratio. Video is 99% write. If data is not stored then you can't pull it at the right time. Most traditional IT storage vendors fail in video. If there's a shoplifting incident and you have 10 cameras, if you want to review the last 10 minutes, read performance becomes important.
We're the only one with a tiered storage architecture. Caching provides read and write throughput which gives storage the performance needed for writing and read speeds.
Tell us about your hyperconverged infrastructure offerings.
We provide an appliance-based solution, where compute, storage and network are bundled. It helps customers with scalability. In a three-tier arch, you need x number of servers and storage. In our storage, it provides scalable upgrades. A critical component is being able to increase the performance of the infrastructure. All three tiers must be there to scale the system properly. Storage alone doesn't give the right performance.
It makes us unique compared to other vendors. We've been doing HCI for the last 10 years. The biggest challenge is efficiency and performance on converged platforms and mixed workloads on the same platform. The advantage of HCI is having all apps on the same platform. Doesn't make sense if there are silos of platforms. It defeats the object if you're running different clusters and can't prioritise which app takes which resource.
We've embedded NVMe into our HCI platform. It's taken the world by storm in terms of storage. It gives non volatile storage, and sits on the PCI bus, delivers RAM-like performance. We're the first to have NVME on our HCI platform. If you need sub-millisecond latency, you can have data storage on NVME. It makes us unique. HCI vendors traditionally used replication for data protection. If one fails then you have another copy. Higher protection means more copies. We're the only ones who use original coding as native data protection. With Pivot3, the customer buys fewer nodes for the capacity that they get compared to our competitors without compromising efficiency, data protection and performance.