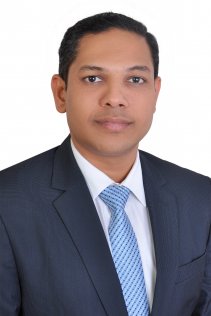 Abhijit Mahadik, director, Infra & Cybersecurity, Raqmiyat sat down with Security Advisor ME to discuss AI and machine learning's role in accelerating enterprise security and why continuous education is vital for staying ahead of the 'bad guys.'
As technologies advance, so do cybercriminals. So, why is it that people still overlook the importance of cybersecurity?
A recent industry report highlighted that the Middle East region ranks ninth as the most targeted market for cyber-attacks globally. Subsequently, the UAE has been ranked as the third most attractive target for cyber threats in the region.
Regional organisations neglecting the importance of cybersecurity as part of their IT strategies is a thing of the past. Today, Middle East companies have a comprehensive understanding of how vital security's role is in their digital strategies. They are making significant investments in enhancing internal skillsets, employing external expertise and adopting new technologies to build robust security strategies.
Do you think anything is lacking in the industry that's making organisations vulnerable to today's cyber threats?
As we develop new security and strategies and adopt trends such as artificial intelligence (AI) and machine learning, cyber-attackers are also evolving their own methods to leverage the same technologies.
Cyber threats, whether it be malware, privileged access attacks or data theft are increasingly becoming more advanced and sophisticated. Cybercriminals are increasingly using advanced tools such as AI and machine learning to find new gaps and exploit more vulnerabilities in an organisation's network.
Continuous innovation is key to staying ahead of the bad guys. Organisations who are not already leveraging technologies around machine learning and AI in their cyber defence will lag behind.
How can organisations foster a security-aware culture?
Today, the role of the CISO is not just limited to preventing external threats but also in protecting the organisations against insider threats, which include employees who have left the company and third-party stakeholders. However, more often than not, insider threats are those unaware employees.
There's also the case of disappearing perimeters as today's workforce increasingly utilise cloud and mobility technologies to stay productive. However, many use corporate devices in unsafe environments, which opens a lot of vulnerabilities.
For every organisation, having a security-aware culture can make all the difference between being secure and being vulnerable. That's why security leaders need to ensure that every member of their workforce is aware of the security parameters that have been imposed by the company. Constant education is essential to make sure that all employees have a proper understanding of the security risks and are equipped with the proper knowledge to mitigate them.
Where do you see the regional security landscape heading and what role can Raqmiyat play in enabling organisations to deal with the changes?
We can expect more digital disruptions in the region. Raqmiyat will continue to develop new initiatives and innovations to help organisations cope with the digital revolution that will come to the regional business landscape. A good example of this is the different cloud players coming into the region such as Amazon Web Services and Microsoft. Many organisations want to optimise the opportunities that the cloud brings, however, concerns remain as to how they can stay secure in cloud environments. Raqmiyat is armed with the expertise and tools to help them address the security challenges and harness the opportunities.