Anita Joseph, Editor, Reseller ME caught up with Saket Modi, Founder & CEO, Safe Security, to find out more about its strategic collaboration with Infosys and what it means for the region.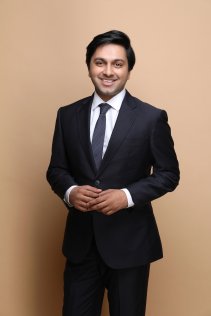 What does this partnership mean for the Middle East region?
While this is a global partnership, we expect this partnership to drive strong momentum for us in the Middle East region. We recently expanded our business into EMEA, and the Middle East is key to our growth. The region has recently observed an uptick in cyber threats, given the current geopolitical situation across the world. A 2021 Kaspersky research revealed that APT attacks in the Middle East primarily targeted government agencies, followed by diplomatic institutions, the education sector, and telecommunication institutions. These are all the critical infrastructure sectors that are crucial to the seamless functioning of the national as well as international economies. Safe Security's SaaS cybersecurity platform SAFE, combined with Infosys's capabilities in quantitative cyber risk management will enable organizations to get an enterprise-wide view of overall cyber risks, predict breaches using SAFE's proprietary algorithm and know the potential financial impact of each cyberattack before it occurs.
What can customers expect from this collaboration?
The current cybersecurity approach for most businesses is project-oriented where they purchase cybersecurity products and invest millions of dollars to defend against cyberattacks. Siloed cybersecurity services without a cohesive metric leaves cybersecurity evaluation as an opaque, jargon-rich, complex, point-in-time, and reactive process. To effectively cope with the increased intensity and frequency of cyberattacks, security and risk management leaders are adopting a simpler, proactive, and predictive cybersecurity approach. With this partnership, customers will be able to get visibility of their enterprise-wide cyber risk posture, get actionable insights in real-time, and plan mitigation strategies more accurately.
Infosys specializes in providing the business, technology, and infrastructure consulting expertise that their customers depend on to further their digital initiatives and growth. This makes them ideal as customers will now be able to identify the most critical gaps, prioritize them, and plan accurate remediation.
Can you elaborate on Safe Security's strategic plan to collaborate with global SIs like Infosys to penetrate markets?
One of our key pillars of growth has been our customer-first strategy and approach. When we partner with global SIs like Infosys, it provides an end-to-end cyber risk management solution for customers, and this is why we have a partner-led approach. Partners include SAFE into their Managed Security Service offering or SAFE is layered over the licenses they are selling to customers to ensure seamless deployment, onboarding, and maintenance. Our internal team works cohesively with MSSPs to ensure businesses get the best that is available.
This opens up the opportunity for partners to be more relevant and meshes well with their own services. We have a very aggressive growth strategy, and strategic collaborations with SIs like Infosys will be key to our growth, globally.
Please elaborate on the new/ enhanced technologies and technological capabilities that this collaboration will bring?
SAFE uses a Bayesian Network-enabled, machine-learning-based risk quantification algorithm that has been co-developed with MIT, Boston. We use a constantly growing repository of over 100+API integrations to integrate with the existing cybersecurity estate of a business to carry out continuous and automated scans of the enterprise. Rather than focusing on one vector, SAFE gives the likelihood of a business being breached across people, processes, and technology for first and third parties.
SAFE takes the guesswork out of cybersecurity and enables leaders to make data-driven decisions in real-time. Combined with SAFE's unique capabilities of measuring, mitigating, and managing cyber risks and Infosys's expertise in delivering seamless customer service through automation, innovation, and efficiency, we are bringing a powerful, and 360-degree cyber risk management solution to the market.
As far as Safe Security is concerned, where will this partnership position the company?
Access to a wider market with partners such as Infosys takes Safe Security one step closer making the SAFE breach-likelihood score the global de-facto industry standard to measure, manage, and mitigate cyber risks in real-time.
Collaboration is being touted as the best way for businesses to grow and thrive in a volatile market. Is this collaboration a sign of more such strategic partnerships, going forward?
Yes, partnerships leverage the best of both worlds. Companies will be collaborating more freely to ensure the best function, support, or service is provided to customers.
 Can you give us an insight into Safe Security's go-to-market strategy for 2022 and what has Safe Security in store for the regional channel?
We are going to be aggressively partnering with the right channels whether it's in the region or globally. We have already partnered with StarLink in the region and will continue to build our partner base in the region. Our go-to-market strategy will be completely channel-driven in 2022 and beyond.