Michael Berg, executive director, EMEA Sales, SonicWall, sat down with Security Advisor ME to discuss the company's continuous commitment to the region and shares his views on how the security space will evolve in 2019.
What has been the primary focus at SonicWall over the past year?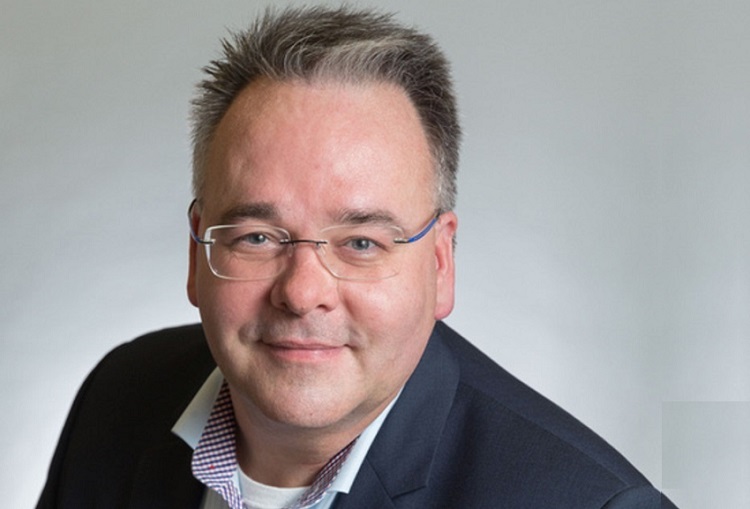 It has been two years since we have become independent from Dell.
Since then we have placed a lot of focus on developing innovative solutions and on being at the forefront of the evolving cybersecurity landscape. Over the last couple of years, we have developed 24 new products, re-written 160 million lines of code and have made significant investments into R&D.
The cyber arms race between the bad guys and good guys is accelerating. However, unfortunately, our adversaries are getting better every day. Our goal is to make sure that we stay on top of the cyber arms race by ensuring customers, enterprises, companies are protected and can protect themselves against cybercriminals. We aim to address this with our new product innovations, which have all been developed in-house and integrated into all our platforms.
In addition, we are keeping our focus on developing cloud-based products from email security, endpoint security and network security among others. This is because we want to break the silos between the different kind of threat factors. We aim to achieve this with our platform which is the Capture Security Center in the cloud. Having all these solutions in one platform, under one single pane of glass enables more efficient and effective data management, reporting and analysis. Furthermore, having such solutions in the cloud allows them to speak and learn from each other.
How would you define your recent move to set up a new office in Dubai?
Dubai is a very important market for SonicWall. Our new office in DAFZA demonstrates our commitment to the region and it signifies a new era for us, which we SonicWall 2.0. This new era is focused on our move from our traditional business which was primarily networking-centric to platform solutions that provide end-to-end protection.
How has the increasing move to the cloud impacted organisations' demands when it comes to security? What are your offerings in helping keep cloud environments secure?
More and more organisations are recognising the many benefits of the cloud starting from cost-effectiveness to operations agility and flexibility among others. Consequently, they are also acknowledging the need to have a secure way to access the assets they have in the cloud.
We have numerous offerings such as the "Secure Mobile Access," which is a unified secure access gateway that enables organisations to securely access data anytime, anywhere and any device. It also allows them to track, manage and monitor the activities in cloud environments in a very simple manner. This is one of the products we have in our portfolio which we have developed over the years to support various cloud environments.
Another key cloud offering from SonicWall is our "Capture Security Center," which is a cloud management and analytics platform. This allows organisations to secure cloud applications at the same time it enables security operations and services with greater clarity, precision and speed – all from a single pane of glass.
What kind of threats should we be preparing for this 2019? What technologies will disrupt the security industry this year?
Over the last few years, the threat landscape has grown significantly with new strains of malware emerging almost on a regular basis. This is why we believe that there is a strong demand for behavioural based detection rather than the traditional signature-based technologies.
This demand for behavioural-based technologies will only continue advance as organisations recognise the need quickly predict, identify and understand if an object or event is malicious or not.
With this in mind, the key question we need to ask this year is: What is the next step that the bad guys will take?
Among the cyber threats that enterprises need to be wary of this year is encrypted malware. 95 percent of the companies are not inspecting encrypted traffic. Last year, we have seen over a thousand encrypted malware attacks per customer and we can expect this to continue this year. Threat actors today can easily access services such that will allow them to anonymously encrypt malware and send it to any company they desire.
Organisations should also keep an eye on web attacks and data leakage. In 2018, we have seen companies such as British Airways and Marriott lose huge amounts of customer data. Cybercriminals were able to get a hold of sensitive customer data such as passport information, credit card details and other credentials only through the websites of these organisations. Therefore, solutions such as web application firewalls (WAF) that build a proxy in front of websites should be a key priority for enterprises this year.
Furthermore, as bad guys become smarter, cloud-based sandbox solutions could be key as an additional layer of protection against security threats, such as stealthy attacks and exploits that use zero-day vulnerabilities.