CNME Editor Mark Forker managed to secure an exclusive interview with Naim Yazbeck, General Manager at Microsoft UAE, for the front cover of January's edition of CNME, to find out more about its Metaverse ambitions, its security portfolio – and the role its datacentres are playing in terms of fostering new growth and accelerating digital transformation across the region.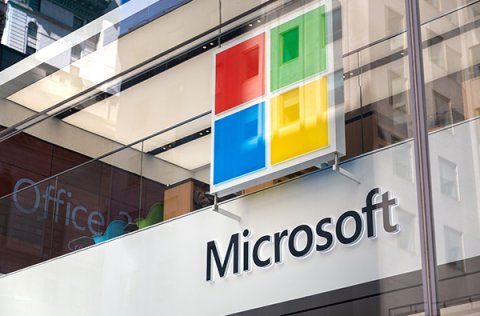 The relatively new concept of the Metaverse has been dubbed by many industry experts as the 'next evolution of the internet'. However, what is Microsoft UAE's view on the Metaverse – and what do you believe the most prominent use-cases for the Metaverse is going to be to really accelerate the new Metaverse ecosystem? 
I believe Microsoft's this year's theme at GITEX 2022 said it all: "Believe the hype, it's real. Enter the next digital universe".
As the Fourth Industrial Revolution got underway and we began to blend our physical and digital worlds, we were always heading towards the Metaverse.
When we think of a metaverse at Microsoft we envision a suite of technologies that enable persistent, digital representations of aspects of our real world. This is a nascent concept but the shapes it is taking are very exciting.
We see individual mixed-reality experiences, but we also see collaborative experiences. Imagine if we could bring back the office meeting without going to the office.
Meanwhile, digital twins and AI-enabled edge computing are changing the way industries behave. And of course, in the field of entertainment, we increasingly get to live our games rather than just play them.
The Microsoft Cloud will be a key enabler in this latest technology journey. We are investing in IoT and digital twin solutions at scale. We are investing in AI deployments. We continually update the presence functions within Teams.
And we offer Metaverse-ready technologies such as Mesh and HoloLens 2. We have long had one foot in the virtual world. With the metaverse, we shall jump in with both.
In January 2022, Microsoft began its acquisition of video game behemoth Activision Blizzard in a mega billion-dollar deal. The company has said the decision to acquire the company was made to allow Microsoft to become a market leader in the Metaverse. How does this acquisition strengthen Microsoft's position in this new marketplace – and specifically in relation to the UAE, what is Microsoft planning to do to become a leader in the Metaverse across the Middle East? 
Microsoft has long been building towards the metaverse through our work on the Microsoft Cloud to enable the bridge between the physical and digital worlds.
Our approach to the metaverse is that it is an immersive world enabled by a distinctive set of technologies, including AI, IoT and digital twin technology, which allow for persistent, digital representations connected to aspects of the real world.
Today, we see early stages of this in scenarios such as individual mixed reality experiences, collaborative experiences, digital twins and AI-enabled edge computing.
Immersive gaming is another major area we are seeing the metaverse play out. Hence, prior to our announcement that we'd be acquiring Activatision Blizzard, we had also acquired ZeniMax Media, which owns Bethesda – creator of the "Elder Scrolls" and "Fallout" series, which are both massive virtual worlds and have recently begun offering extensive open-world multiplayer experiences.
There was also our acquisition of Mojang, maker of "Minecraft", which we leveraged to create new classroom experiences as part of our ongoing commitment to education and skilling.
In terms of our plans for the metaverse, it remains aligned to our broader mission: To empower every person and organisation in both the physical and blended worlds to achieve more through technology.
That's why earlier this year, we brought a taste of what the future of mixed reality will look like when we exclusively debuted our new HoloLens 2 device at GITEX 2022.
The mixed reality device is the next generation of wearable holographic computer — with an integrated suite of new mixed reality services, out-of-the-box apps for businesses and sensors with the capacity to perceive and predict.
It can be used across a wide number of industries and use cases and empower professionals across the realm, from educators over doctors to manufacturers to achieve more.
The impact both economically and in terms of brand reputation can be devastating if a company is the victim of a cybersecurity attack, and we have witnessed that over the last number of years. We have also talked a lot about digital transformation over the last few years, but rarely talk about them both in the same context. However, in your opinion how important a component is 'security' in a company's digital transformation journey?  
We now live and work in a multi-cloud world where cybersecurity is more important than ever. New technologies such as blockchain, the Metaverse and IoT are sending us back to the drawing board to rethink our threat postures.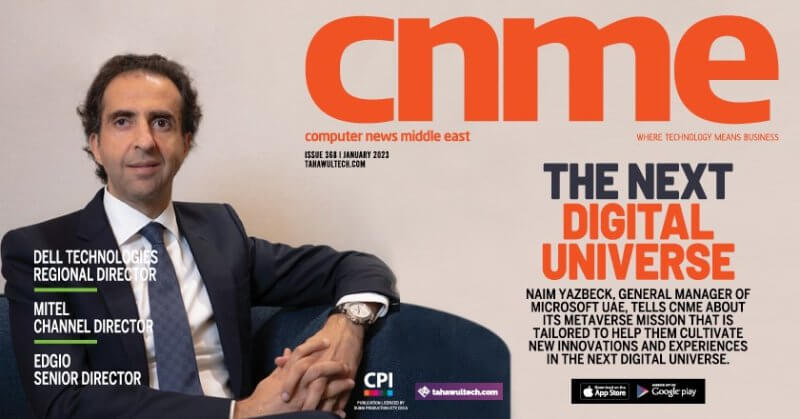 The industrialisation of cyberattacks is lowering entry barriers and multiplying the number of bad actors. At the same time, our mass migration to the cloud has expanded our attack surface through stay-at-home employees' vulnerable personal devices.
Our cybersecurity tools and talent should be expanding to match these twin surges, but instead we see understaffed, under-resourced, overworked SOCs.
All these factors and more have led Microsoft to invest US$20 billion in cybersecurity over the next five years. Windows 11 is the most secure version of Windows ever, designed with hybrid-world security in mind.
With Microsoft Cloud Defender, organisations can easily visualise and manage their security across clouds. We are the only company that brings together security, compliance, identity, and management under one roof – a holistic approach that addresses the most challenging problems, such as passwords, decentralised identification, and data regulations.
Can you outline to our readers what role Microsoft is playing in terms of leveraging its expertise and knowledge to help secure the digital estates of businesses across the Middle East region? 
Microsoft analyses 43 trillion signals a day with sophisticated AI to understand digital threats, attack methodologies, and the psychology of the threat actor.
We employ more than 8,500 engineers, researchers, data scientists, cybersecurity experts, threat hunters, geopolitical analysts, investigators, and frontline responders in 77 countries to leverage our threat intelligence in defence of our customers.
And we maintain a network of more than 15,000 security partners who further enhance that resilience.
We continue to advise a zero-trust approach to cybersecurity that does not consider any process to be safe. We leverage legal and technological means to protect, detect, mitigate, and respond to threats in real time, and we counsel strong continuity and resilience measures for our customers.
We remain vigilant. Between July 1 2021 and June 30, 2022, we blocked 37 billion email threats and thwarted 34.7 billion attempts to compromise identities.
It is evident from the headlines that attackers are having many successes. They move with purpose and confidence through our networks and so we shall continue to invest and learn and keep our customers safe.
Microsoft recently published a comprehensive Digital Defense Report 2022, but from your perspective, what where the key takeaways from the report – and where you surprised by any of its findings? 
Microsoft's Digital Defence Report 2022 shows the scope and scale of the current threat landscape. We found that the number of password attacks had risen to an estimated 921 per second, which is a 74% increase over the previous year.
We also found that 93% of our ransomware incident-response engagements stemmed from insufficient controls for privileged access and lateral movement.
We advocate for the principle of least privilege, where credentials are provisioned on a need-to-see basis. Every human and machine identity should only have the access level needed to perform the task at hand.
No more, no less. And those credentials should expire as soon as they are no longer needed.
Microsoft has also been able to dismantle a lot of the apparatus used by cybergangs. As of now, we have shut down more than 10,000 of their domains and around 600 used by nation-state actors.
But we know there is work left to do. The mushrooming volumes of breach attempts shows that we can never take our eye off the ball.
It is our hope that working with our security partners, governments, and customers, we can keep making progress on blocking, mitigating, and remedying cyber incidents.
In terms of nascent technologies, how important have UAE datacenters been in terms of empowering businesses to accelerate the adoption of these new technologies into their day-to-day business operations? 
Since their launch, our UAE data centres have accelerated digital transformation across the region.
They have allowed governments, educational institutions, healthcare providers, and a range of businesses spanning all industries to endure a parade of external shocks and emerge stronger than ever.
The trusted, versatile Microsoft Cloud delivered remote work. It allowed enterprises, both public and private, to take a fresh look at their sustainability stances and enhance their approaches.
And it allowed many businesses to reimagine their operations and thrive in the new normal.
An IDC study released at GITEX Global 2022 revealed that our Dubai and Abu Dhabi cloud locations will generate US$8 for our partners for every dollar earned by us.
Our cloud ecosystem will bring about an estimated US$39 billion over the next four years and create close to 100,000 jobs.
These revenue figures are a combined achievement attributed to Microsoft, its partners, and its cloud customers.
They are evidence that our commitment to the government, business community, citizens, and residents of the UAE is yielding tangible returns.