Security Advisor ME January 2018
GE'S George Eapen talks about the evolving role of today's chief information security officer
Cybersecurity outlook 2018
In an ongoing index of predictions and projections for 2018, Security Advisor Middle East spoke to industry experts to find out what's in store for cybersecurity in the next 12 months.
Winning the war against hackers
Our attackers are sharing data about us. Now, it's time for us to distribute security information on the attacks and attackers we identify to win the war against cybercriminals.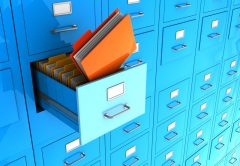 0
6965
Rashmi Knowles, field CTO, EMEA, RSA, discusses how the new EU General Data Protection Regulation will impact Middle East firms and how they can prepare for it.