Security Advisor ME March 2017
How to deter social engineering attacks
The gateway for malware
Security Advisor ME investigates how companies can identify social engineering attacks and avoid falling prey to them.
Mitigating mobile risks
Industry experts list the key steps to take when developing a corporate mobile security policy.
Fine print
HP Inc.'s Stephane Rogier on the importance printer security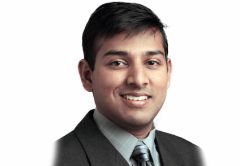 0
2595
Rishi Bhargava, Co-founder and VP Marketing, Demisto, gives us a lowdown on the latest threat looming in the cyberspace.