A bullish Rajeev Suri confidently stated that his company was best placed to gain from the burgeoning demand for 5G deployments around the world.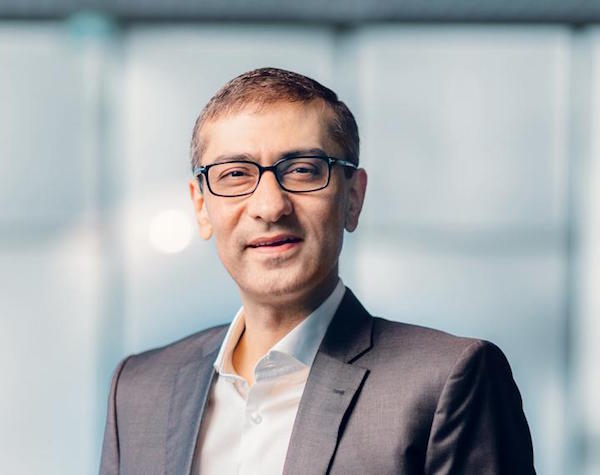 Speaking at the Nokia press conference on Sunday, Suri said that 5G was gaining traction much faster than the company had anticipated, and fully expected largescale commercial deployments to take place by the end of this year or early in 2019.
"The timescales vary widely on a country-by-country basis, with the USA and China being the most likely winners to be first," he said "The US operators are being hampered in their 5G ambitions by a lack of suitable spectrum, and the policy makers really need to take action."
The Nokia exec added that Japan and Korea were keen to become involved in early trials and deployments. "While the Nordic countries are also moving quickly, operators in Europe are being the slowest and we don't expect any real progress here with 5G in the short term."
However, the company announced at the event that it would be deploying 5G for Vodafone Italy's 5G trial in Milan using technology based on Nokia AirScale massive MIMO antenna and AirScale baseband, which are ready for 3GPP's 5G standards. Nokia is also involved with Orange and Telefonica to conduct 5G trials.
While Suri was keen to promote Nokia wide-ranging 5G capabilities, he failed to put this into perspective with its major competitors, Ericsson and Huawei, both of which are thought to have a greater number of 5G trails underway.
Separately, Nokia signed an agreement China Mobile that would see the two firms co-operating on the delivery of services for vertical industries, with a focus on smart cities, smart transportation and intelligent video analytics.
However, a division of Nokia's business that seemed to have a questionable future was its wearables and consumer healthcare sector.
Having been widely praised at last year's MWC press conference, Nokia recently said a strategic review is underway, and that it seemed likely that Nokia might need to take a different direction with its consumer healthcare unit. "We're keen to stay in the monitoring sector," admitted Suri, "but I believe this will be in a focused on B2B."