An Emirati startup's application that ensures patients take the right medication on time was among the winners of a global prize supporting entrepreneurship, according to The National newspaper.
Dwak was handed the People's Choice Award at the Pitch at the Palace event in London this week after a presentation to top business leaders.
The event at St James' Palace – also known as Pitch@Palace and founded by Prince Andrew, Duke of York – gives small start-ups the boost they need to become a viable business and secure funding.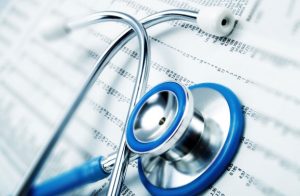 The business was established by students at the UAE University and has already scored a partnership with the Al Ain Pharmacy group.
Dwak's team, led by graduate Mansour Al Kaabi, 25, and other winners were recognised at the end of a long process, which included winning pitches at a regional event at Emirates Palace hotel in October.
The competition's past winners have created more than 1,100 jobs, with a survival rate of 95 per cent and have been responsible for economic activity of more than £400 million (Dh1.96 billion).
Student and entrepreneur Yahya Iqelan, 21, presented his idea for Dwak, which means "your medicine" in Arabic, to one of his university business instructors, Steve Kranz – who understands the need to take medicine on time.
"Many years ago Steve was near death in a hospital and now must rely on daily medicine to stay alive," Iqelan told The National.
They formed a team with Al Kaabi and Yahya's sister Fatima Iqelan, a pharmacy student.
After a series of contests that started with the university's 'Challenge for Innovation' competition, Dwak became widely recognised as a project that addressed a global need.
"Winning Pitch at the Palace UAE brought us public recognition of the problem Dwak is trying to solve – making sure people take their medicine properly," said Al Kaabi, an Emirati government employee.
Other contestants from the UAE included Brailleye, a mobile device that converts any text into Braille language by scanning it.