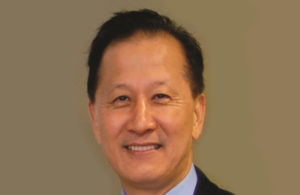 A10 Networks has announced that it has acquired Appcito, Inc. – a provider of SaaS-based, multi-cloud ADC solutions. The acquisition represents a step in the company's vision to help customers become "more secure and agile" as they bridge traditional and cloud application environments.
The acquisition also adds to A10 Networks' existing momentum around providing "secure application service solutions that meet several key demands." These demands include application analytics, visibility, and centralised control.
Appcito fits seamlessly into A10 Networks' A10 Harmony solution architecture, which was introduced in early 2015. The architecture supports secure application service offerings that span traditional data centres, private clouds, public clouds, and hybrid clouds.
"This is a strategic acquisition for our customers," said Lee Chen, CEO, A10 Networks. "We are helping our customers become both 'cloud-ready' and 'cloud-native.' We are giving them cutting-edge capabilities to control secure application services delivery across their data centres and clouds, such as in the area of analytics and automation. We are very excited about how Appcito fits into our vision to become the most comprehensive secure application services company in the industry."
Kamal Anand, CEO and co-founder, Appcito, said: "Becoming part of A10 Networks and their customer-focused innovation culture will bring added benefits to application teams. The acquisition makes solid sense for customers wanting to collectively manage traditional on-premise and cloud application needs."
New A10 Harmony-based cloud offerings that integrate Appcito technology will be available in late 2016.